May. 30, 2019
In 2019, we upgrade and update our new Aman tent to be more comfortable and practical.
In the new production base of TENTS XPERT, the designers and engineers are busy studying the needs of customers, designing new functions and styles, and ensuring the feasibility of the scheme through physical construction in the base.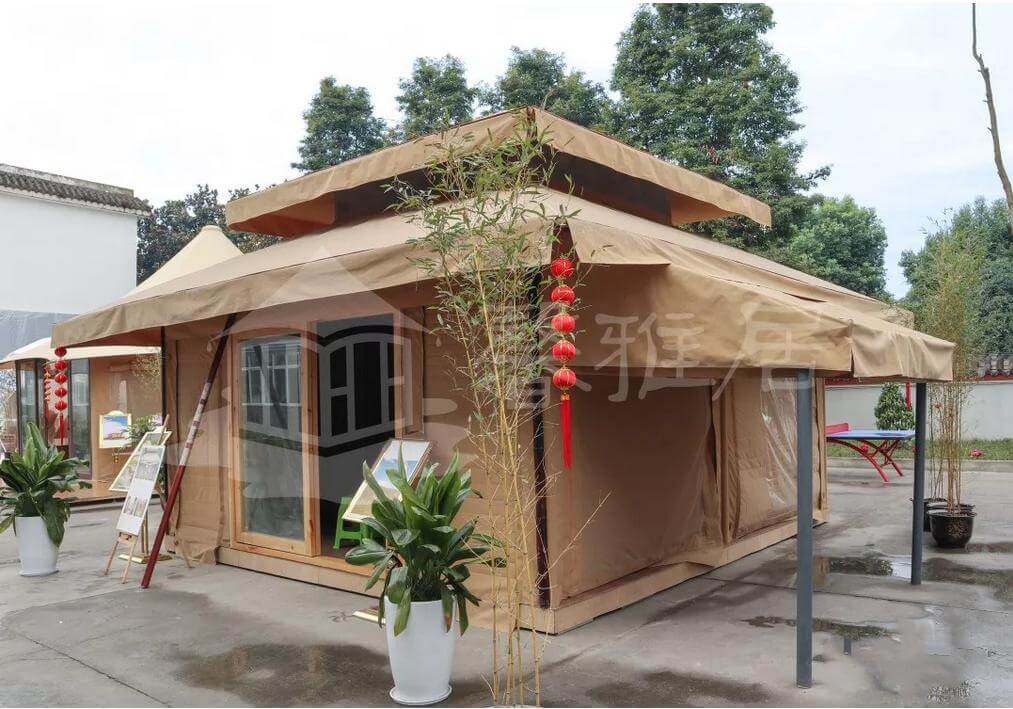 The physical structures in the base are not only for researchers' use but also in need to make it more convenient and intuitive for visiting customers to experience our tent hotel products.
Custom upgraded Aman tent
New shower function
Aman tent has always been popular with customers for its high-cost performance. Good air permeability, heat insulation and water resistance enable it to have a wide range of environmental adaptability.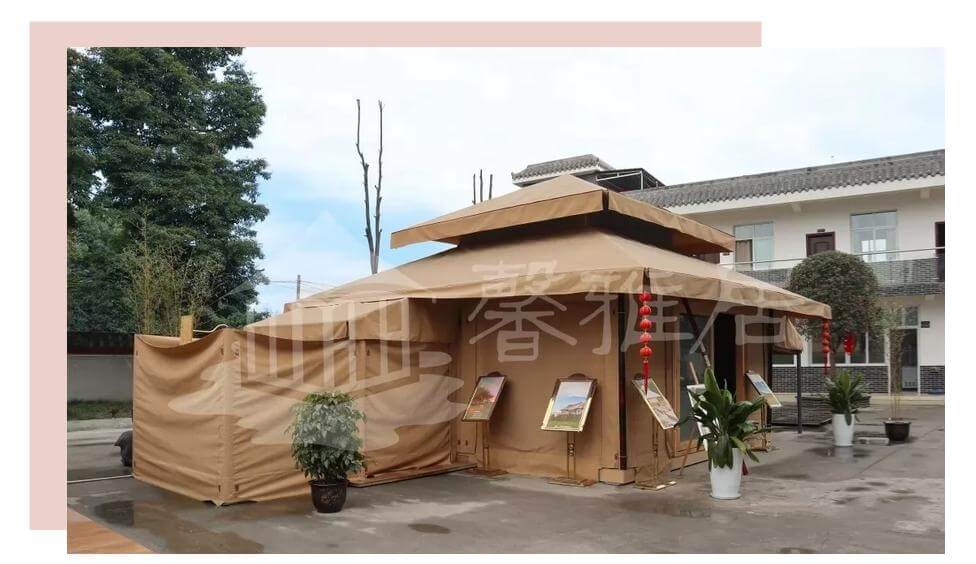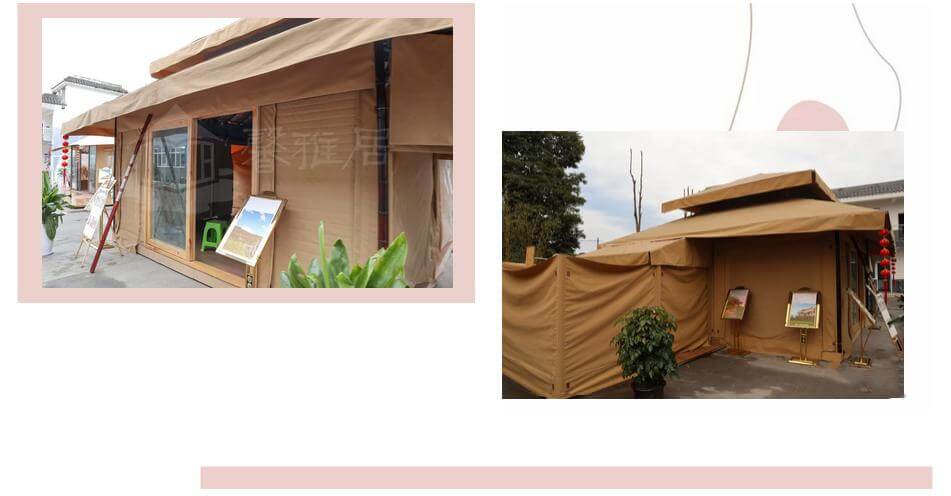 The 2019 upgraded Aman tent features a new open-air shower. In the case of keeping the original room specifications unchanged, a shower room is made on one side in an extended manner, which avoids the bathtub occupying the inner space of the room and also allows the reasonable parting of moisture in living space and activity zoning.
Actual picture for reference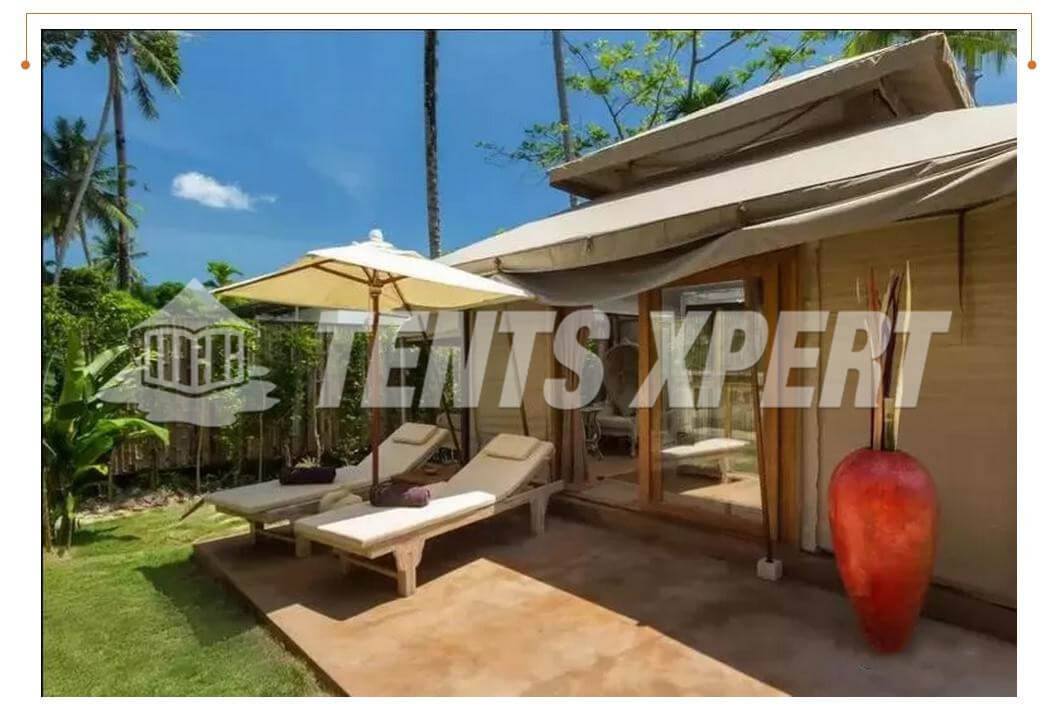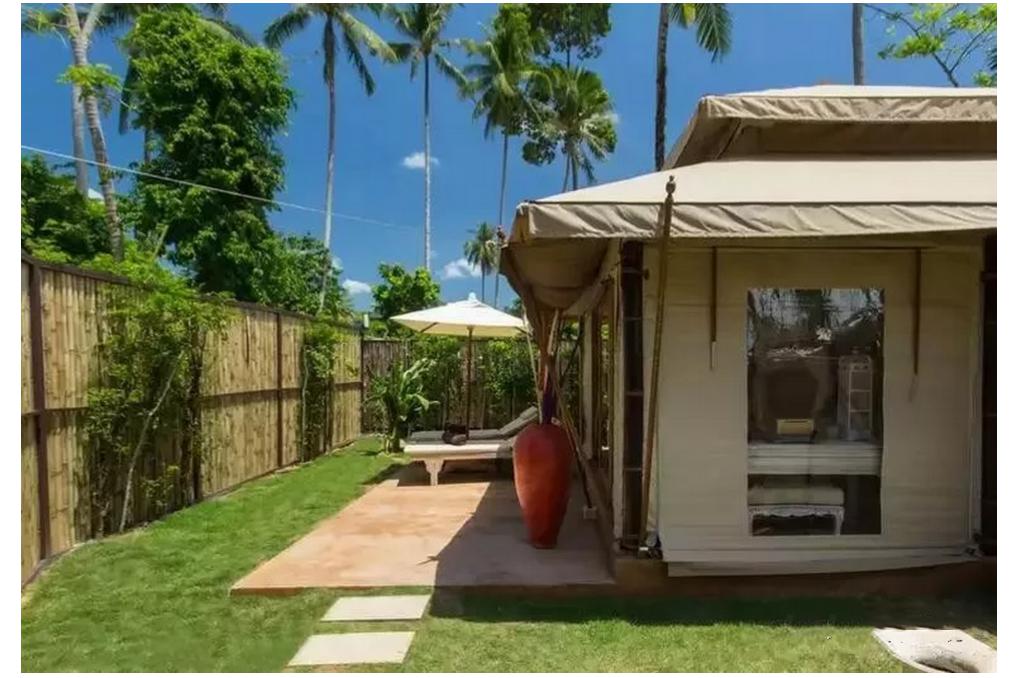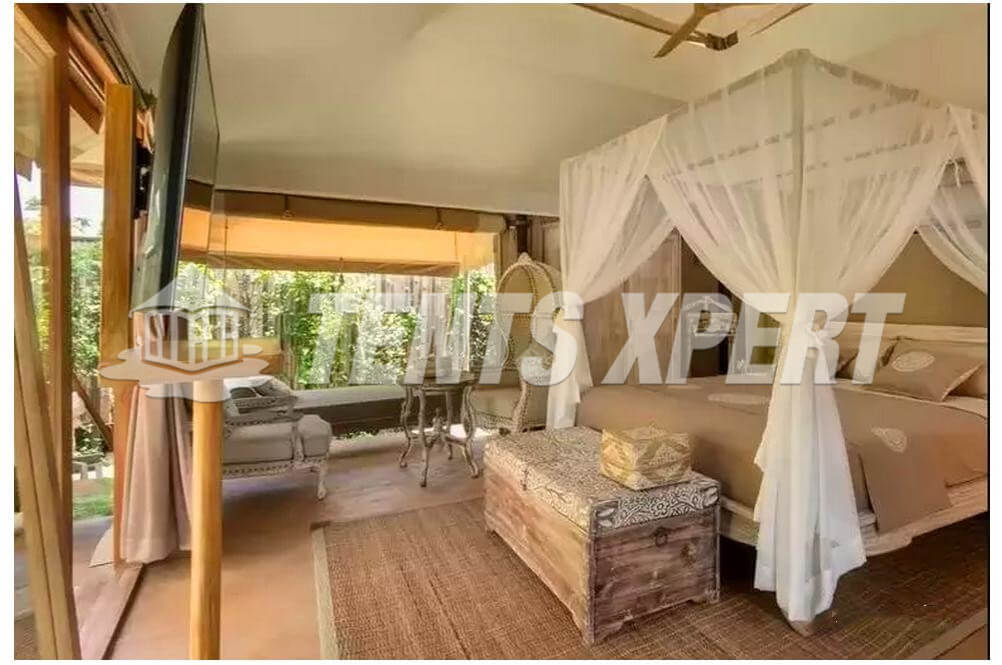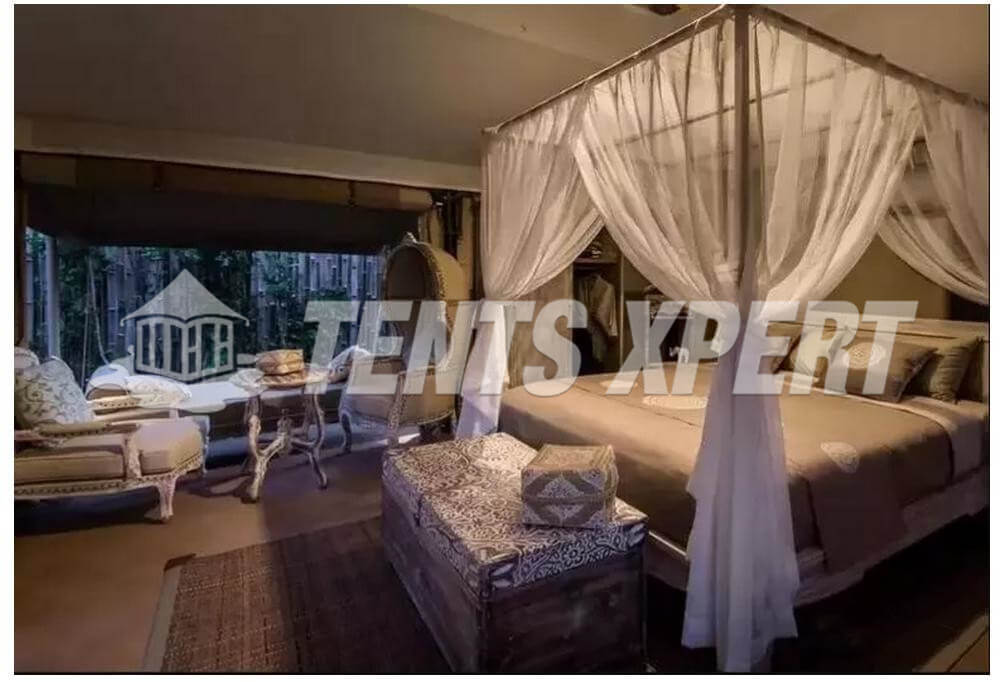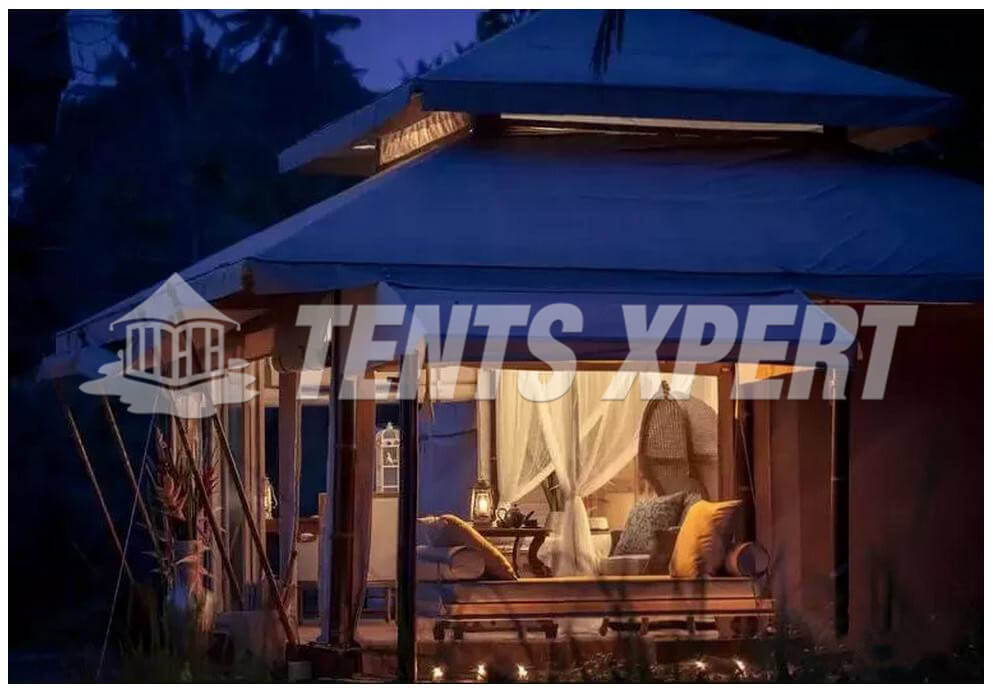 Open shower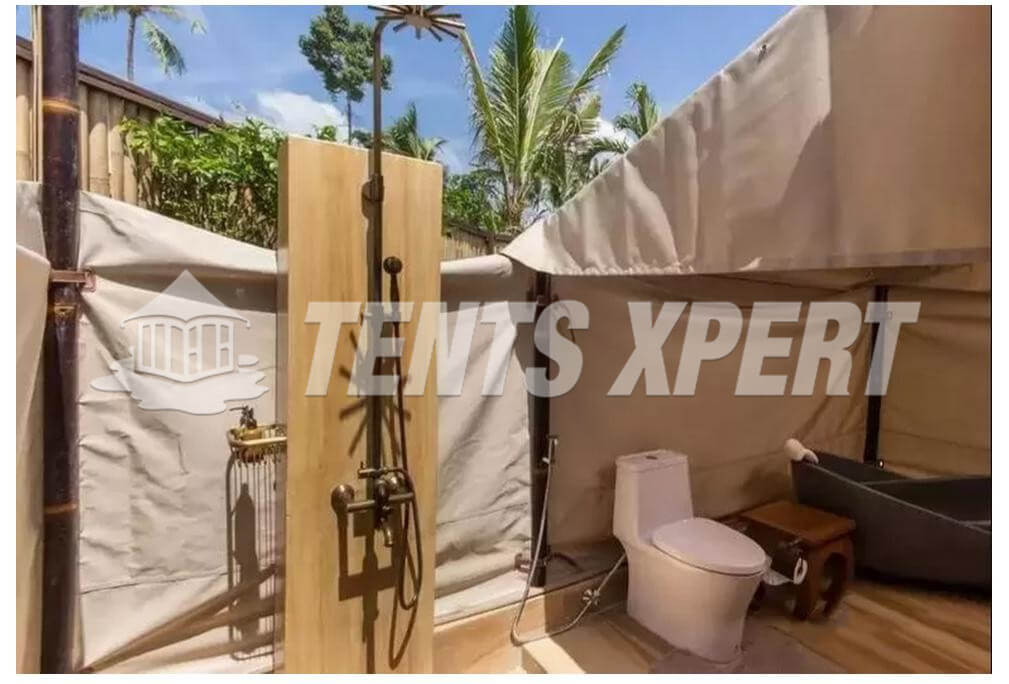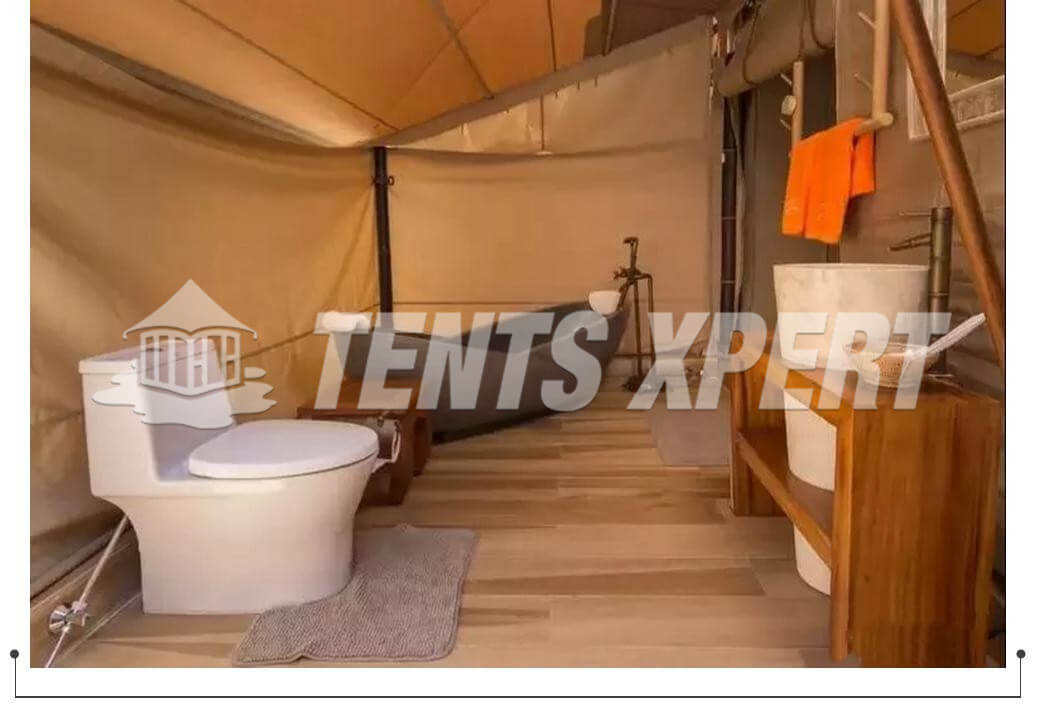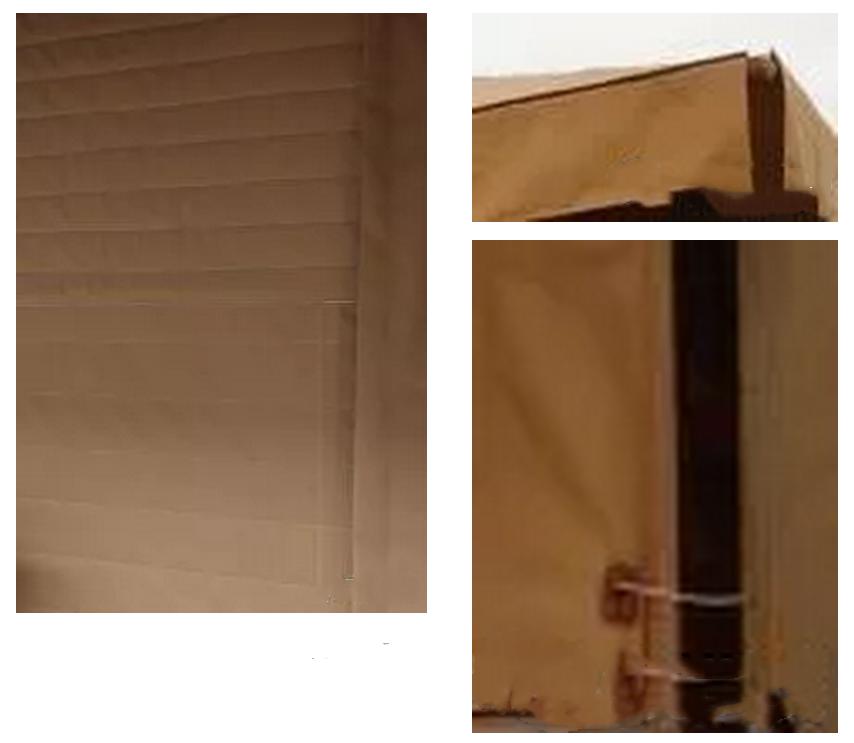 1. Refinement of the materials. Both the frame or the outer tarpaulin are greatly enhanced in texture and structure and give the tent a better insulation and ventilation effect.
2. Newly added wooden elements in appearance. Not only the door curtain was replaced by a push-pull type wooden frame glass door, but also the original steel pipe frame was completely concealed and decorated with the bamboo brace.
3. The cortex rope buckle is greatly increased at the joint, and the leather material is used for the edge treatment to increase the quality from the smallest detail.