Some non-traditional camping, nature-centric experiences are concentrated on a buzzword-"glamping."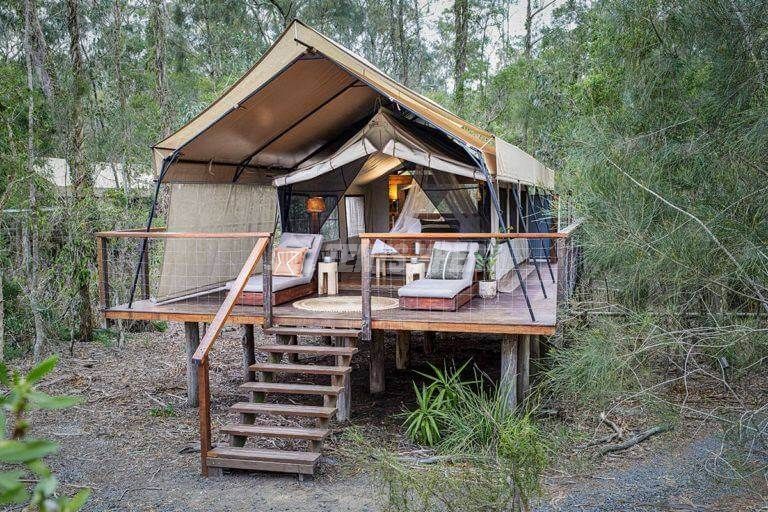 For many, this can easily be overlooked, and for those who don't want to be disturbed by the harsh environment of outdoor sleeping, it seems to be unnecessary outdoor camping. But if you pay attention to this trend, these non-traditional accommodation options are accumulating energy and resonating with modern consumers.
What is the reason? Consumers seeking a comfortable experience are seeking a natural balance. As Argentine chef Francis Malman said in a predictive interview many years ago: "I think human beings need contradictions, we need confrontation, we need to sleep in five-star hotels, and we need to sleep under trees. The distance and difference between extremes make us happy, let us think, let us grow. If you only sleep under a tree, it is sad. If you only sleep in a five-star hotel, it is also very sad. So, I think we need these contrasts in our lives-in every way! "
One of the new players has set up tents in Yellowstone, Glacier National Park, Mount Rushmore and more. In addition to the real experience of sleeping under the stars, another big attraction separated by a piece of canvas is environmental responsibility.
The brand's co-founder and CEO Sarah Dusek told me that her tent "can be built and disassembled by hand every season, and our design philosophy keeps us from touching the land as much as possible. .The smallest footprint is ours. Again, we save 87% water and 84% energy compared to a hotel of the same size. "
Even ultra-high-end hotel brands have joined the trend. Aman will launch Sairika camp in April 2020, close to its iconic Amangiri in a remote area of Utah. What attracts people is the attention to the details of the brand, plus the method of returning to nature, promising more meditation, set on a 600-acre towering terrace, canyon and rusty sand landscape. "Nature is the background, your relationship with it It's different from watching it through a glass where a resort is removed. "
Another example of a luxury tented camp is the Hoanib Valley Camp in Namibia. It is located in a hidden valley, backed by granite mountains, from where you can see the Honib River. The landscape of Namibia is harsh and ruthless, but beautiful, and the camp's design intention is to simply disappear and be inconspicuous in the natural environment.
African hunting brand Singita has a roaming camp called Explore in its concession area in Serengeti, which can be leased exclusively. It is designed for private use and accommodates up to six tent suites, for families or friends, etc. to customize products according to the requirements of each traveler.
The camp is equipped with a personal field guide, chef and owner. It offers a completely different experience near their other physical huts, as you are on the floor in Serengeti and in the fiercest action, especially around the migration.
But the appeal of this luxurious sport to the senses is not just based on canvas and tents, there are other things at work. AutoCamp places beautiful airflow trailers in scenic natural locations, including a small campsite and nearby public facilities. El Cosmico in Marfa allows campers to sleep in traditional yurts under the sky of West Texas.
What have in common with everything is a change in the environment: from cocoon-like buildings and the protection of existing hotel rooms to something more exposed but providing higher sensory returns, and communicating with nature on the ground floor. Sometimes the biggest luxury comes from unexpected places.