Nowadays, glamping has developed into a new travel trend. In outdoor travel, choose a unique and comfortable accommodation environment and feel the connection between luxury and nature.
Glamping is a combination of the words "glamorous" and "camping", indicating that this is a form of outdoor vacation that is different from traditional camping. Luxury camping has been accepted and welcomed by more and more backpackers in the 21st century. The "glamping" is a new word, and its meaning refers to luxurious tent-living. It first appeared in the UK in 2005, and the modified word was added to the Oxford English Dictionary in 2016.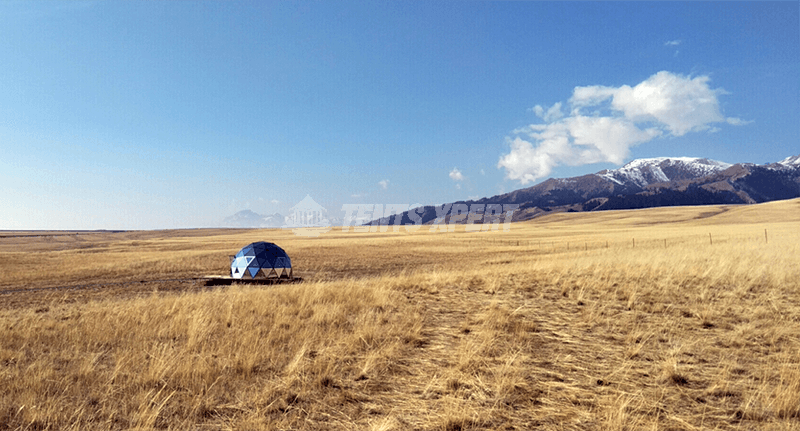 photo TENTSXPERT
In fact, this glamping lifestyle has been around a long time ago.
Glamping Origin
In the 16th century in Scotland, Earl Atholl prepared a glamping experience for his visiting King James V and his mother. Here, the earl bought the most luxurious tent and decorated the entire tent with objects from his own palace.
During the same period, a diplomatic summit in Bellingham, France, called "Field of the Cloth of Gold" in history, this summit prepared about 2,800 tents, surrounded by a fountain, and red wine was flowing in the fountain.
It also happened in the 16th century, Ottoman Turkey. These tents became the residence of military operations.When on campaign, the imperial tents for the sultan were particularly lavish and essentially mobile palaces. There were two of them so that while the sultan was in one, they could pitch the other in his next destination to have it ready for the sultan's arrival. French archaeologist, Antoine Galland, even wrote in the late 17th century that the sultan's tents were so large that they were carried on six hundred camels.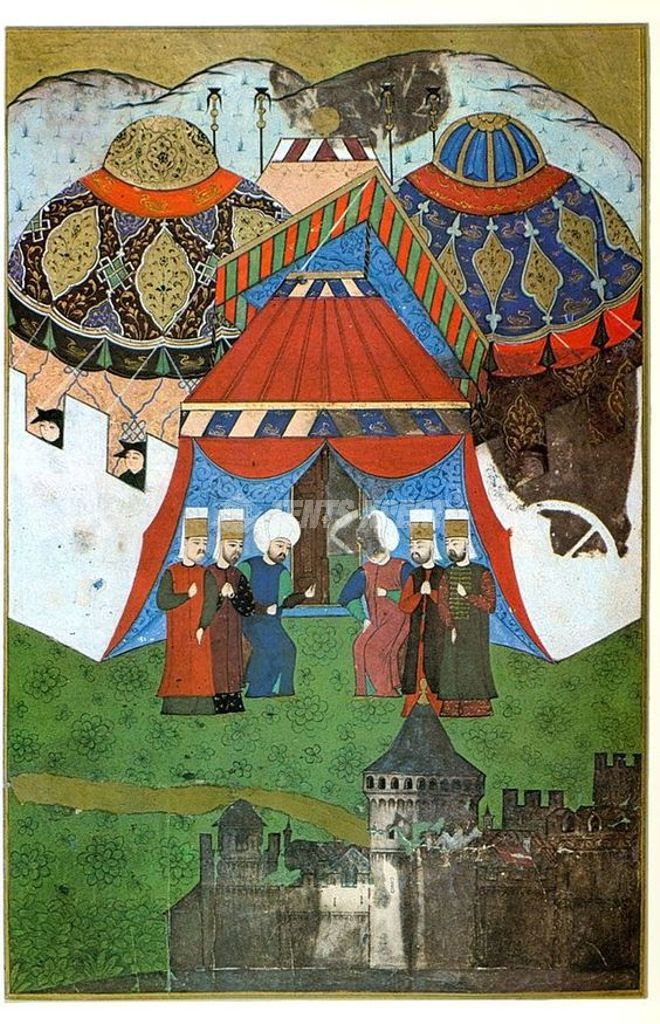 photo Pinterest
Professor Nurhan Atasoy describes the Ottoman's tents in the following manner: "The exquisite ornamentation both inside and out of the tents used by the Ottoman sultans made them imposing dwellings fit for a ruler. On ceremonial occasions, tents served to create a splendid theatrical setting, as we see vividly portrayed in miniature paintings depicting banquets, audiences, and celebrations, which took place in the imperial tent complex over the centuries. The imperial tents were richly decorated as if they were pavilions and often had designs resembling tiled panels, usually in floral patterns, either in appliés work, using cloth of different colours, or embroidered in various stitches using silk and metal thread."
Some 400 years later, in the 1920s. During the period, African safari parks became the first choice for wealthy Americans and British travelers. In fact, these trips were made for society 's upper crust to try their hand at shooting game. We all know that although hunting is exciting, the accommodation in the wild is often poor. These rich people do not want to stay in such an environment, they also want a comfortable and luxury residence. From electric generators, to folding baths, and cases of champagne, travelers were afforded every domestic luxury while on adventure.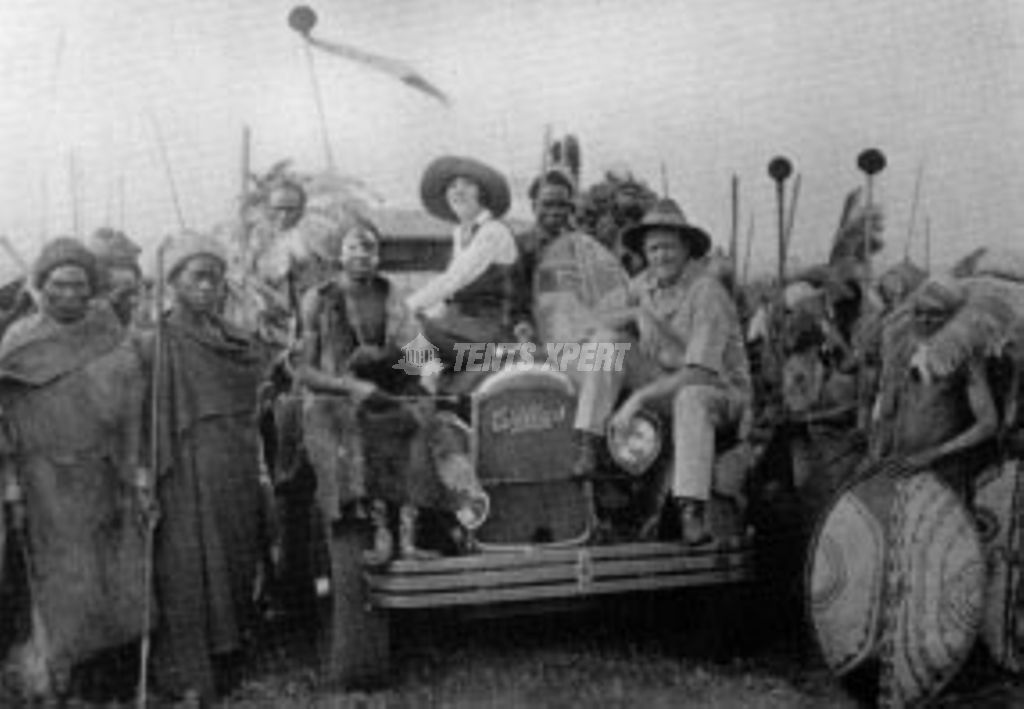 photo of Americans Martin and Osa Johnson, courtesy of Safari Consultant
Time into the 21st century, because the international financial crisis hindered foreign travel, and the right to tow a caravan was removed from the U.K. driving license, and people had to start looking for a new, yet affordable, type of way to go on holiday. With little camping experience and lots of hotel experience, people incidentally invented a new way of traveling—glamping.
Glamping Grow-up Trend
Flash forward to 2007, when, according to Google Trends, people began searching for the word "glamping," with most of these searches coming from Ireland and the U.K. By 2010, glamping began to take off; by 2013, it had seen a major rise in popularity in the U.K.; by 2014, it started to make a name for itself in the U.S.; and by 2016, "glamping" was officially added to the dictionary.

Screenshot of rise in searches for the word "glamping" in the United States from 2004 to today, courtesy of Google Trends
Today, glamping is more popular than ever and on a global scale. Glamping Hub alone has grown from having 5,000 accommodation on the website in 2016 to over 34,000 glamping rentals at present in 2019—ranging from tree houses, tipis, and yurts to domes, cabins, cottages, and more.
There are now major glamping markets across the world, including in the U.S. (with the largest in California, Texas, New York, Colorado, and Washington), Canada, Australia, and New Zealand, in addition to the aforementioned U.K. While there is still plenty of room to grow across the board, the presence of glamping sites is recognized, albeit not yet on the same level, in Europe, Asia, other parts of North America (Mexico), Central America, and South America.
We find a good number of people who are going glamping live in cities. They're looking to disconnect from day-to-day life but don't necessarily want to travel across the country or go to Europe. They want to be able to take weekend trips within driving distance. They want to be outdoors, but they don't want to rough it. Many Americans are very comfortable with the idea of camping, and glamping offers you everything you love about camping without everything you hate about it."
Further reinforcing the spike in popularity in the U.S. specifically is the start of the American Glamping Association in April 2018 and the Global Glamping Summit event series, the second of which just happened in November 2018 in California.
References: Glamping | Wikipedia
References: History of Glamping | Glamping Hub