Glamping, or glamorous camping, is a lifestyle that combines outdoor exploration and a comfortable living environment. In recent years it has begun to become a popular holiday lifestyle and it has become a trend. Those with a sense of commercial sense of smell have begun to enter this field and launch the glamping business.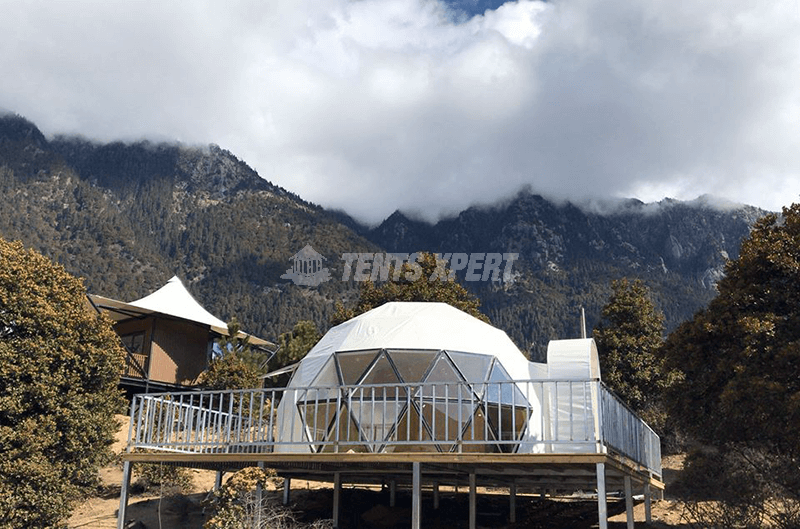 The business of glamping is a win-win for glampers and owner. You want a new return on your investment, and campers want a comfortable place to stay when vacationing in the wild. You meet their ideas, and they give you money, it's that simple.
If you want to know how to start a glamping business, then you must understand it. After all, the beginning of any business opportunity begins with understanding the industry.
8 Things About Starting A Glamping Business
1. Understand the glamping business models
It is the core work in the initial stage of research. Different business models correspond to different business ideas, and the results of investment returns will be different. The specific work of each business model will vary. The specific work of each business model will vary. In another blog, we have reproduced an article specifically explaining what are the glamping business models.
2. Consider your potential customers
What kind of crowd do you want to visit your glamping tent hotel? Your customers may include families, couples, individuals, businesses, organizations, etc. Before taking the next step, you need to consider what groups your glamping tent serves, what type of accommodation these customers want, and what they expect from hotel tents.
3. Select a glamping site
Now it's time for you to choose a place for your glamping tent hotel. Do you plan to build it on highlands, the Sunshine Coast, or dense forests and flat grasslands? Beautiful and unique places with convenient transportation will be the ideal place for glamping hotels.
4. Apply for the necessary land permit
Generally, the rules for setting up a campsite in each country or region are different, which means that you have different permissions to set up tents in your chosen location. It will involve environmental protection, safety regulations, and lease issues. Failure to obtain the necessary permits or licenses can result in high fines and even the termination of your glamping business. So, be sure to check with the relevant agencies in your country or region.
Also, you need to know how long it takes to get the plan permission, so as not to affect business progress. Usually, this takes 6 months or more.
5. Create Your glamping Business List
After you have identified your business model and the people you serve, you need to enumerate which materials you need to prepare for your glamping tent hotel. These may include luxury tents, power systems, appliances, furniture, sewage systems, waste treatment equipment, sanitary facilities, etc.
6. Choose the glamping tent that meets the requirements
There are many tent manufacturers like TENTSXPERT on the market and they can provide you with all kinds of luxury tents. You need to combine your hotel positioning and budget to choose the most suitable tent. Of course, you also need to know everything about these tents, including the type and style of each type of luxury tent, advantages, disadvantages, features, whether it is easy to assemble, and so on. Perhaps what you need most is a glamping tent that meets your requirements in terms of hardware and decoration.
7. Estimate your return on investment
This is the most important of the glamping business. After all, you want to make money. Although the startup cost of a glamping tent hotel is high, it is mainly spent on purchasing land and tents. There are also the operating costs of the tent, including property taxes, maintenance costs, employee salaries, and utilities, etc. These are investment costs, and you have to keep statistics.
Then there is how much profit you want to get from the glamping business. How much do you plan to charge your customers per night to achieve the fastest return on investment?
8. Promote Your glamping Business
The glamping business plan looks so attractive. But after all your preparation work is done, you should consider how to let people know that it exists. It won't be difficult. There are multiple channels on the Internet to expose your glamping tent hotel to people. Booking platforms like Yelp, Airbnb, Booking.com, Glamping Hub, Cool Camping and others are all channels you can choose from. You can also promote your glamping business on social media, or use other platforms.
Starting a glamping business is not a simple matter. There are other things to consider. There are only 8 points. Only when you start this business, you face many problems. But anyway, good luck with your glamping business.