Luxury tent camping has become a new trend of outdoor camping in recent years and is loved by many people. Why are people enthusiastic about this luxurious outdoor camping? In addition to the fresh air, green woods, starry night sky, exciting sunshine coast, and more importantly, the accommodation environment and feeling of glamping in the wild is improved.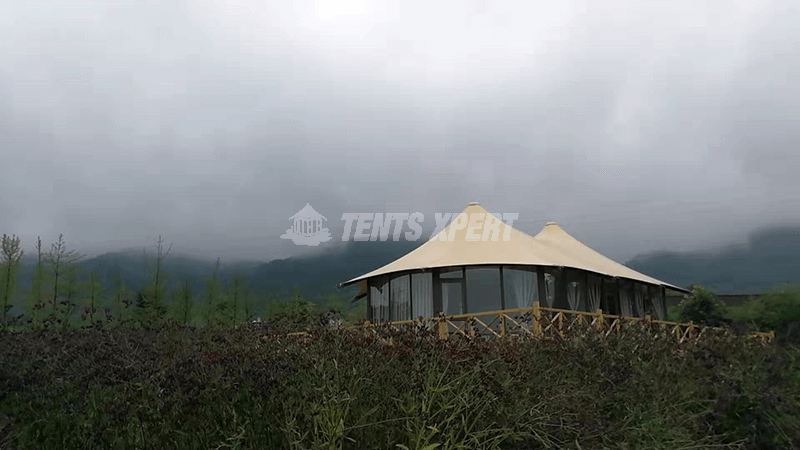 Building a luxury glamping tent is actually a simple matter. But for a comfortable stay feeling, in addition to placing some furniture in the tent, you also need other accessories and facilities to meet it.
Curtain decorations
Curtain decorative accessories. It generally includes the top mantle curtain, sidewall mantle curtain, windows curtains, etc. The top and sidewall mantle curtains decorate the interior of the tent, and the windows curtains can block the light to protect the privacy of the tent.

Air conditioning and double-layer canvas
Heat preservation and Insulation cold function. Luxury tents are mostly used in the wild, and keep the temperature inside the tent at a comfortable level is an important factor to consider during accommodation. The double-layer canvas can effectively block the heat loss in the tent. This is ideal for outdoor camping in winter or cold areas. However, in tropical regions, air conditioning is required in the tent to keep from getting hot.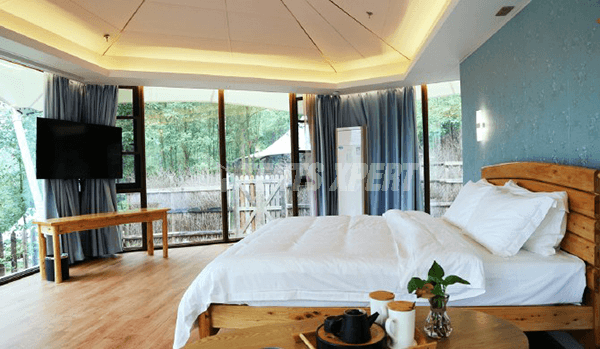 Mosquito window screens
Anti-mosquito function. Installing screens on the windows and doors of the tent can effectively prevent mosquitoes from interfering and ensure that sleep at night is not affected by mosquitoes.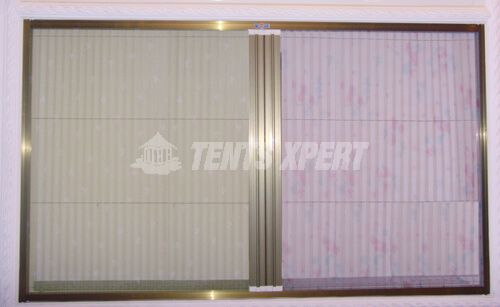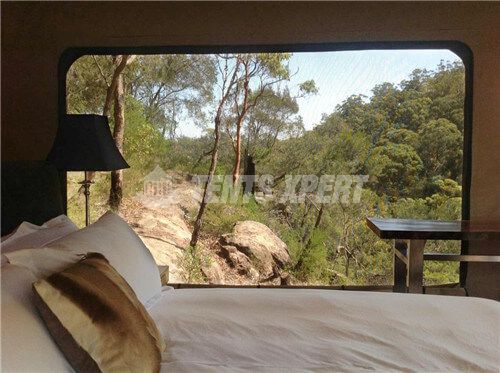 Viewing platform, lounge chairs, and sunshade parasols
Feel the cool wind of the sunshine coast or enjoying the starry sky at night quietly or enjoying the beauty of the mountains comfortably is our core need for outdoor glamping. The leisure place created by the viewing platform, transparent canopy, lounge chairs, parasols, and other leisure equipment will allow glampers to have a better experience of natural beauty.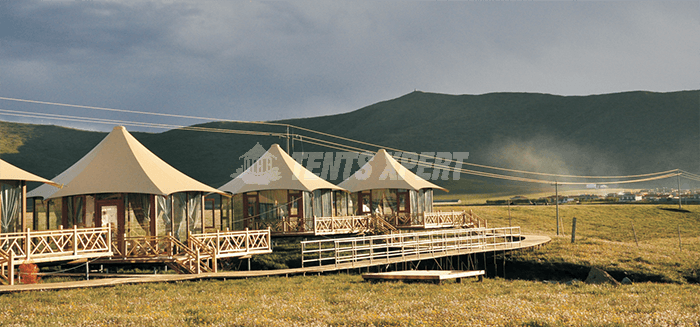 Power supply system
Whether it's an air conditioner, a water heater, or a table lamp in a tent, electricity is needed. When the tent is set up, those electrical equipments can be powered by solar panels equipped with the corresponding power.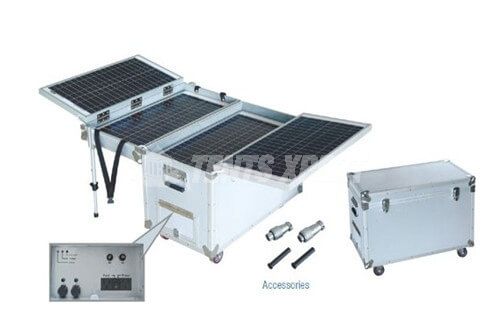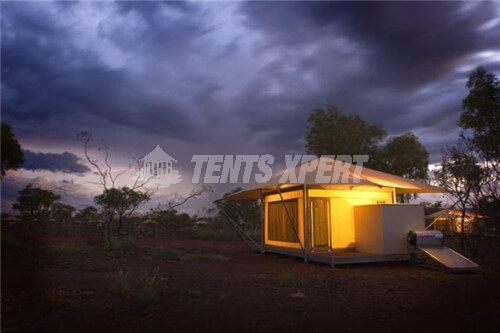 Electric lights or camping lights
At night we will use electric lights or camping lights depending on the power situation of the glamping tent location. The tarpaulin wrapped outside the tent can be additionally installed with lighting windows or glass curtain walls according to the needs to ensure the demand for daylight in the tent.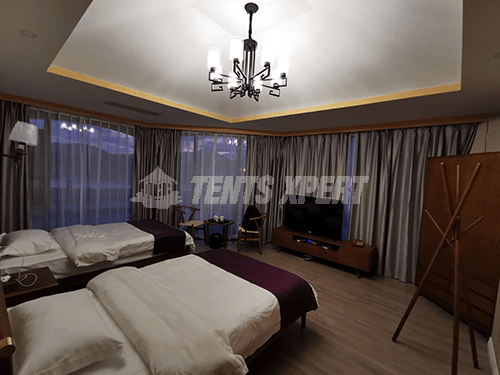 If you want to have a perfect and comfortable outdoor luxury camping experience, then the luxury tent with accessories and support systems you need to consider. It seems that the preparations required to achieve luxury glamping are a bit complicated, but don't worry. If you have an idea for luxury camping or have questions about how to start luxury glamping. Tell us, we help you solve it.