Jun. 13, 2019
The Unique Charm Of Tent Hotel
Just arrived at our destination, I was surprised: Hey? Is this the door to the tent hotel? There is no grandeur, but as low-key and quiet as the home doorway, completely different from what I imagined.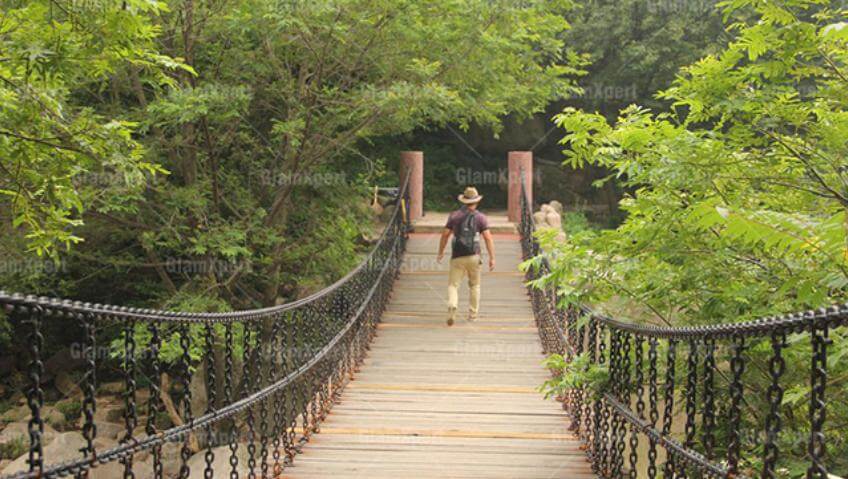 After careful inquiry with the housekeeper, the hotel door slowly opened. Later I realized that such security measures are taken to ensure guests are not disturbed.
Passing through the gate, the oncoming is a long suspension bridge, with trees on riverbanks, and under the bridge is a flowing river.
I walked through the suspension bridge and the Green Bamboo promenade to the hotel lobby and couldn't help but "wow". Surprise has only just begun… If it's not supplied by Tents Xpert, I'll never know this piece of a hideaway.
The glamping campsite is built on an island which is surrounded by water, the shaking suspension bridge.
In the daytime, you can also sit in the glass tea room, smell the tea and listen to guzheng playing, Japanese-style dry landscapes add a touch of tranquility to the tearoom.
Living in glamping tents, you're able to hear whispers of insects and watching the stars above.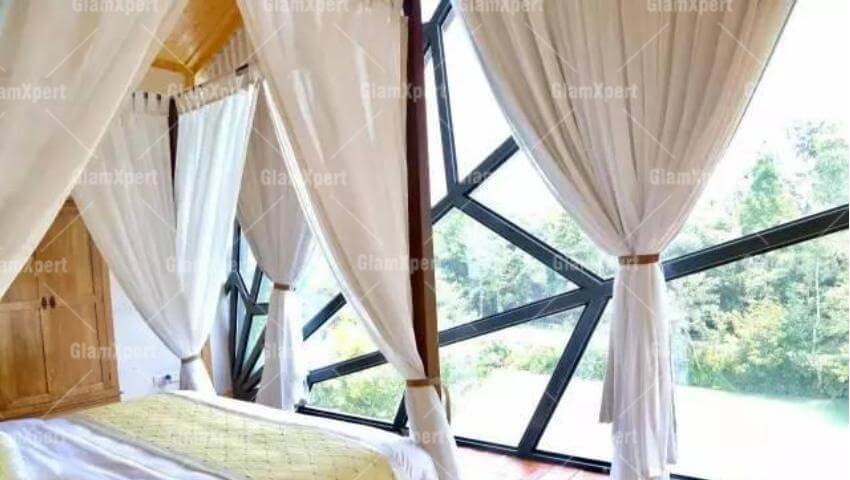 The biggest advantage of this campsite is its luxurious tent hotels. It subverts the traditional concept of "tent". Japanese-style garden view suites, luxury tent suites, each room has been given a new meaning and characteristics.
Stepping into it, the modern style is quite unique, and the original wooden furniture gives a feeling of peace and comfort.
Artful furnishings decorate every corner of the house. Exquisite wood carvings, white gauze curtains, and individual chandeliers transform the home into an art pavilion.
What TENTS XPERT emphasizes here, besides the definition of glamping tent hotel, are beautiful views outside of the windows.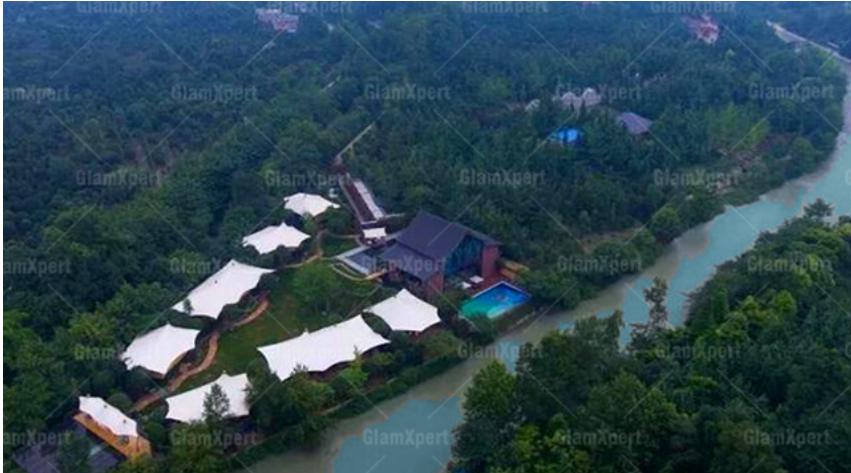 In addition to the large living space in each room, it must also be equipped with an open balcony view area, outside is the river covered by greenery, people can enjoy the most beautiful river or garden view without leaving tent hotels.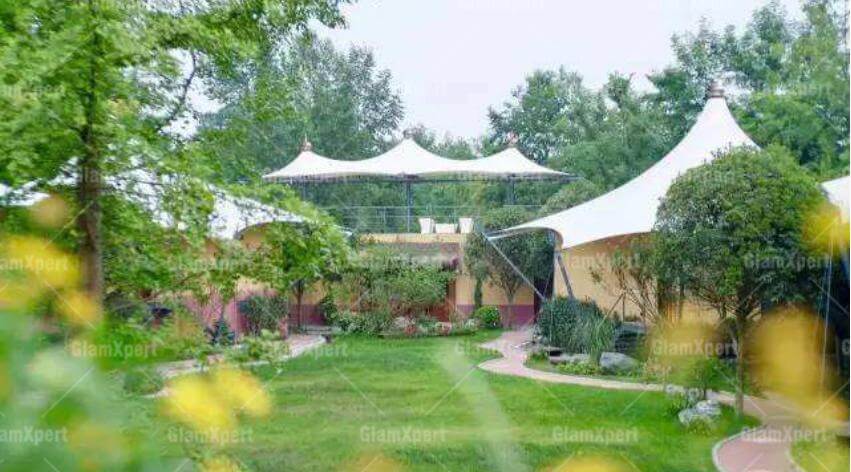 When the night comes, the entire island is quiet. Look at the twinkling stars above and have a nice glass of wine. Then have a good sleep.
In the morning, let the sunshine come in. Listening to the birds singing in the woods, and turning to sleep again, the stress and unhappiness of life are completely released at this moment.
It's pitiful to only stay in cities in these good times and poetic seasons. You may come to the tented hotel to enjoy a rare and beautiful scenery and a luxurious relaxing holiday.