Despite the unprecedented challenges brought about by the global pandemic, the future of glamping is still bright. The key is how to quickly adapt and start glamping business more flexibly.
Health and safety will be the direction of change.
Glamping business owners reconsider health and safety practices and abide by the local reopening policy.
1. When cooperating with transportation operators, hotels, and other suppliers, strictly abide by the safety agreement.
2. Strengthen the safety training of service personnel, when preparing food, cleaning rooms, carrying luggage, manual disinfection of the entire glamping site and other matters, improve hygiene transparency, and follow non-contact processes. Kathryn Walsh, the founder of the expedition company Backpack Alaska, said they will start "providing everyone with a single glamping tent, including a final bleach rinse of the dishes after the meal, and packaging the food separately to prevent cross-contamination. "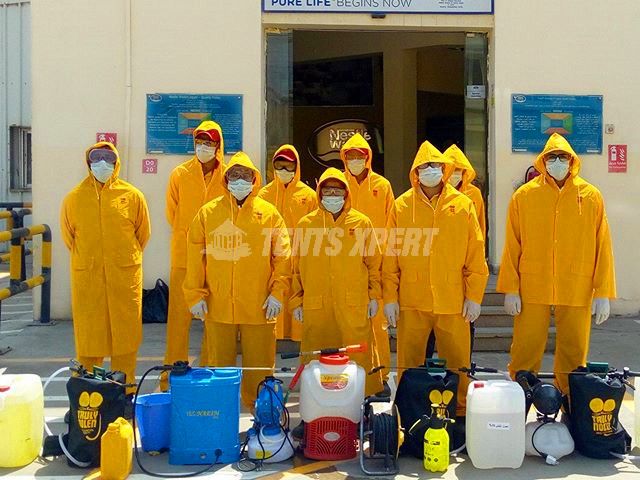 3. Before guests enter the glamping site, they are required to present relevant safety certificates or perform necessary health checks on the customers to ensure that they are in good health. Hipcamp CEO Alyssa Ravasio said they added a step to the customer's booking process, and all Hipcampers must check a box to self-certify that their booking does not violate any local regulations or travel bans. "
Glamping lovers will go out once they are ready.
Most experts believe that as states and countries are now gradually implementing reopening, close-range outings, camping, glamping, and road trips will be more. And people want to go to those remote places with a beautiful natural environment. According to a survey conducted by destination research and marketing company Destination Analyst, more than half of American travelers say they plan to avoid crowded destinations once most restrictions are relaxed.
Many travel agencies point out that their customers choose to postpone travel instead of canceling it, and once they can try it safely, they will do so. According to the latest report of Skift Research, one-third of Americans will start to travel within three months after the travel restrictions.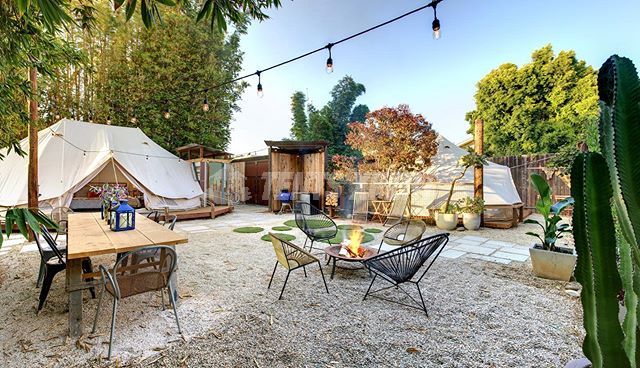 After locking restrictions, glamping will become more and more popular
A recent KOA survey found that glamping may account for 16% of leisure travel after the pandemic, compared to 11% previously recorded. The report also indicates that the blockade may create new categories of campers, as 32% of leisure travelers who have never camped have expressed interest in starting. Campers also plan to take risks in a responsible way-70% of people say they plan to camp near their homes, and 68% are willing to go to less popular places to avoid crowding.
Adventure company Intrepid Travel has noticed a surge in their North American customers' interest in active travel, including outdoor experiences such as hiking, camping, glamping, and cycling.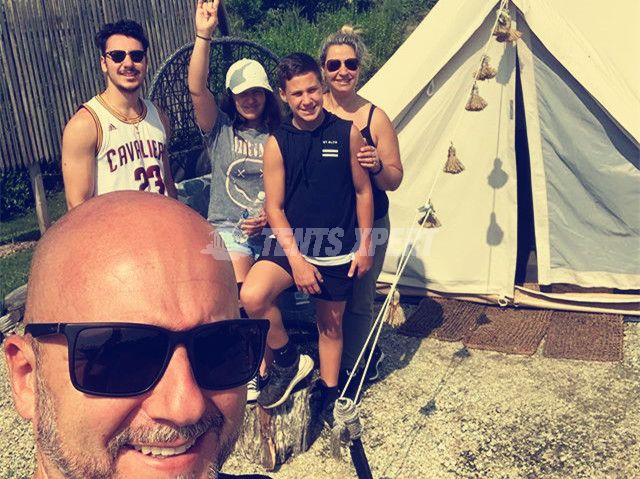 Family glamping will be a popular choice.
Because of the pandemic, many people are forced to separate from family and friends, so campers hope to make up for lost time with relatives through meaningful outdoor activities. This outbreak is teaching everyone how fragile life became, and there are important things in life, and reconnecting has become an important part of the pause. These reasons will encourage people to make glamping decisions.
In addition, multi-generation travel will also occur frequently, and there is nothing better than camping with all relatives in the wild.
Glamping travel will change for the better.
Experts agreed that travel will become more intentional going forward. "We definitely think people will be more appreciative and attracted to meaningful experiences, responsibility, the environment, and moments that bring people together to learn and grow from each other in the post-pandemic world," says Whoa Travel's Allison Fleece.
Others noted that this time could lead to both travelers and travel companies prioritizing sustainability and ethics. "I think there will be a thinning of mass tourism, a thinning of meaningless experiences. People will be looking for deeper experiences and less instant-gratification tourism," says Outside GO's Cunningham.
Stowell of the ATTA recalls what Canadian astrophysicist Hubert Reeves said at the association's 2009 summit about climate change: "I'm not optimistic, I'm not pessimistic, I'm determined." Stowell adds: "We at ATTA and in our community are determined to see travel done better. In terms of some of the more destructive types of tourism, those should be reimagined and rebuilt entirely to start being healthy for destinations. Now is the time for destinations to take charge and demand that tourism be helpful to their environmental efforts and supportive of locals instead of harmful or exploitative."
Many companies are already looking at how they can recover in a way that's more sustainable, which the World Wildlife Fund's Sano says could turn out to be more profitable. "As we've been able to see from the impact this pandemic has had on the environment, travelers will likely be more aware of their impact than ever before," he says. Hipcamp's Ravasio adds: "In moments like this, where it has become incredibly clear that we are all connected, travel provides us with an opportunity to practice empathy. How can I respect and take care of this community that I am visiting?"
All see a promising future. "I'm more hopeful for the future of travel than I've ever been," says Daniel Houghton. "Travel offers something you can't fake or create at home. All the things that we long for in quarantine—fresh air, places we've never been, having dinner with people we just met—these are travel's finest qualities that are endlessly available, no matter where you find yourself on the planet."
MT Sobek's Bangs emphasizes that travel always comes back: "This passion for adventure does not go away or flatten with time. It is a fundamental desire, a curiosity itch, and when the road opens, there will be travelers, top down, full speed ahead."
References: What the Future of Adventure Travel Looks Like