The cool container home is a novel and fashionable building system that can be moved anywhere in any place to bring people a more convenient and comfortable life. Since the size of the container itself is fixed, each container can be used as a single building or a unit module of a certain building. Depending on the number of personnel, expandable container houses of different sizes can be produced. It is easy to assemble and easy to disassemble, simplifying the construction process.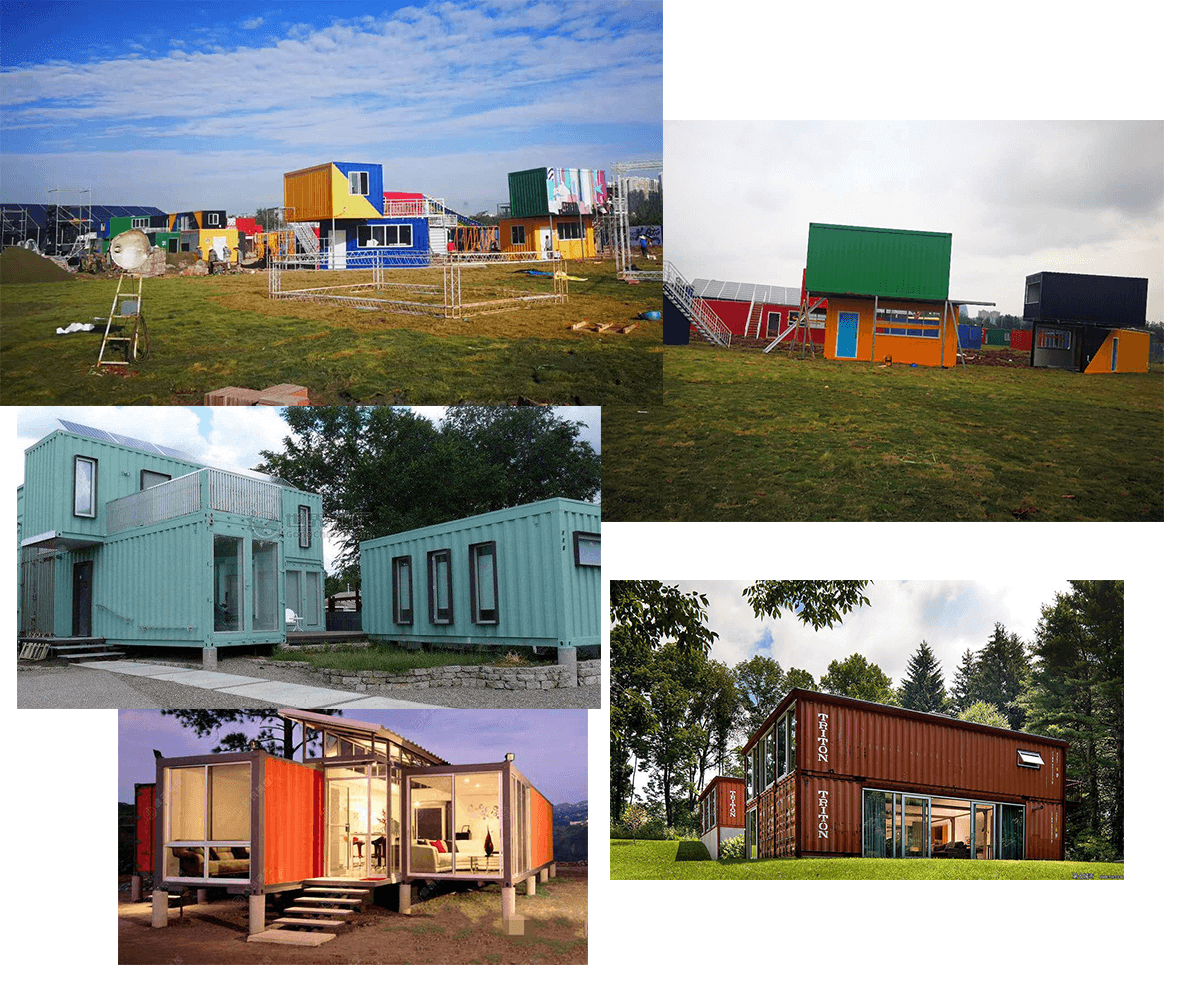 By reconfiguring and coloring the space in the container, we break the pattern of its original shape and appearance, so that the container house can not only live in but also subtly integrate into the surrounding environment. The interior of the flat pack container house can be arranged into a guest room, a leisure room, a conference room, a studio, etc. according to the needs. The container house uses advanced ground screw technology. The foundation is supported by ground screws. It does not damage the vegetation on the surface. It can also be placed on the sloped mountain. It can be used for indoor electricity through solar photovoltaic panels, and solar water heaters can be used for heating. The water supply, indoor shower, and household use are cleaned by the sewage treatment system for reuse.
20Ft & 40Ft Shipping Container Home Interior Layouts









The advantage of China Expandable Container House
★ Removable and can be used again
★ The rapid formation, short manufacturing period, free foundation
★ Safety steel structure, windproof, shockproof.
★ Durable steel plate outer wall, corrosion resistance, acid resistance, no rust, no cracking, service life of more than 20 years; container itself has high strength, the ability to withstand loads even exceeds ordinary buildings, and has anti-corrosion and certain Fire resistance.
★ Sound insulation, air-cooled design, sound insulation, good thermal insulation
★ Aesthetic, container house can do all kinds of design, the outer wall s more colorful, the appearance is bright, beautiful
★ Low cost, high quality, and low price. The shipping container house cost is cheaper than traditional buildings and can be reused without excessive construction waste.
★ Support customized