Jun. 01, 2019
Ten thousand-acre ecological sightseeing tea garden is located in Niunianping town, Zhongfeng town, Mingshan district, 110 kilometers from Chengdu city, 28 kilometers from Yaan City and 90 kilometers from Chengdu Shuangliu airport.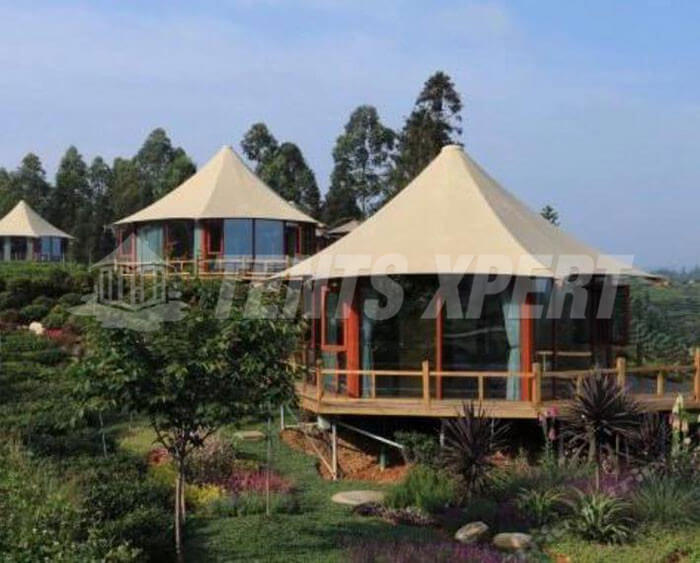 Erected and fixed in the wooden platform, surrounded by tempered double hollow glass, the glamping tents is also well-equipped with independent washroom, air conditioning, and tea sets, etc.,
Provide a 360-degree view of the surrounding landscape from your room.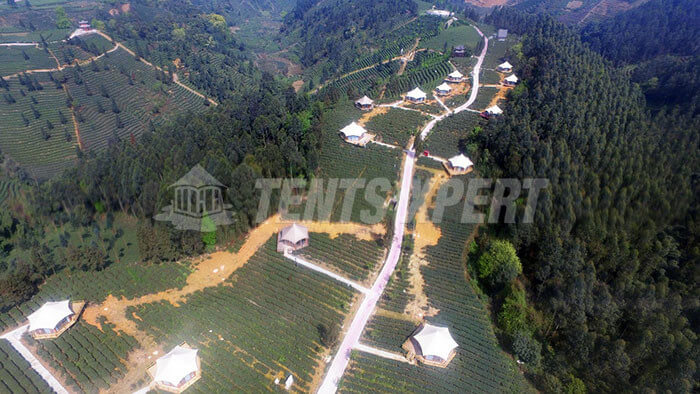 An s-type main road,
With both sides large or small tea fields,
Walking between,
Will feel like the field of hope brings people unprecedented relaxation.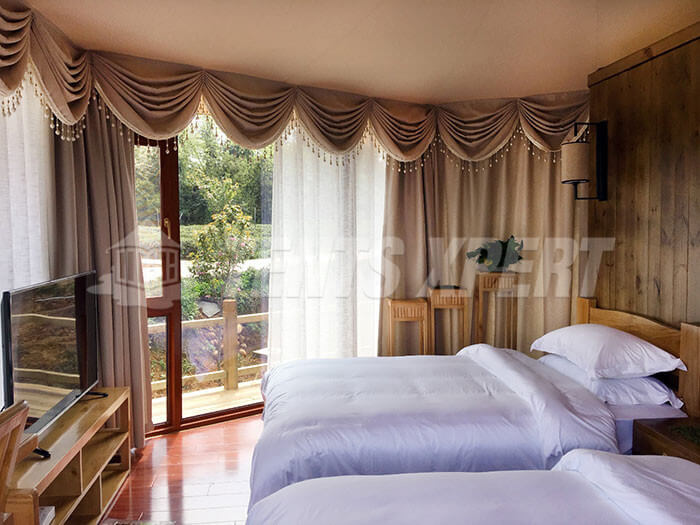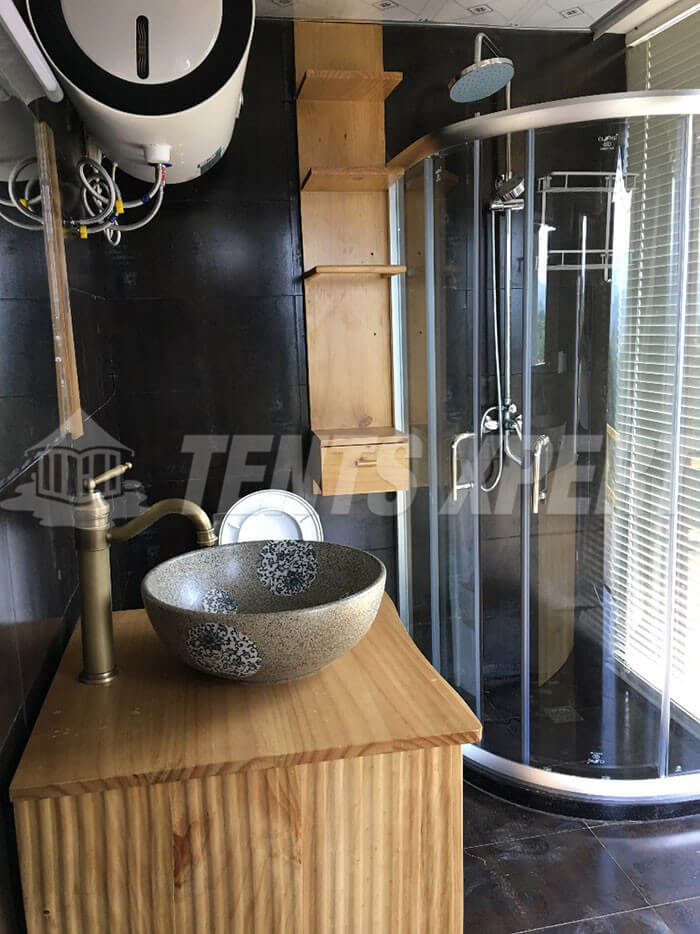 Today, the tea garden has become a key node in the eco-cultural tourism economic corridor of the tea industry, and has been selected as one of the "China Top Ten Tea Travel Lines". Here, we successfully hosted the International Cycling Tournament, the 12th China·Mengdingshan International Tea Culture Tourism Festival, and the China Go Club League, which became the core scenic spot of the Mengdingshan National Tea Park.
Based on the integration of tea tourism and recreation, we have built various kinds of tea tourism projects such as tourist roads, children's playgrounds, sightseeing cars, ecological parking lots, ring restaurants, etc.