The curve tent is beautiful in appearance, strong and safe, and the frame tent is made of high-quality aluminum and high-quality steel. There is no need for load-bearing pillars inside, and the site is fully utilized. Curved tents have no special requirements for the construction site, such as sand, grass, asphalt, concrete and tiled floors. Curved tent with clear-span scope from 10m to 40m. length can be expanded or reduced by regular distance 3m or 5m. It can be installed by units according to the size of the site, creating unlimited space.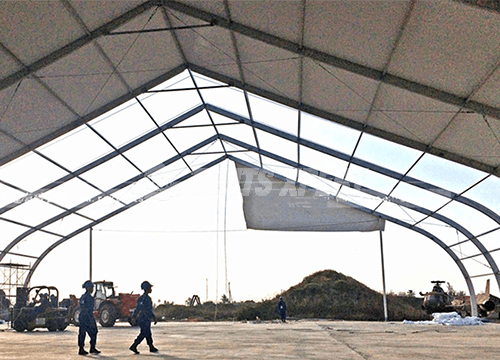 Aluminum Structure Frame
☆ Hard extruded aluminum alloy T6061/T6 (15~17HW)
☆ Easy to assemble and disassemble
☆ Few components and less space for storage
☆ Be installed without heavy machinery
☆ Compatible with other accessories
☆ 15-20 years lifespan
The main structure of the curved tent is made of high-strength aluminum alloy 6061-T6 profiles, the frame is connected by steel parts, and the roof surface is reinforced with steel cable diagonal strips. Our tents are built tough foundations with materials and structures for high integrity and safety. The building structure meets strict European standards. The overall tent structure has undergone professional wind testing and damage testing. The roof is the curved shape which makes the tent stronger for snow load and rain load on roof cover, and as strong as to withstand 120 km/h wind speed and 0.4KN/M2 snow loading. 100% waterproof, flame retardant to DIN4102 B1,anti-corrosion.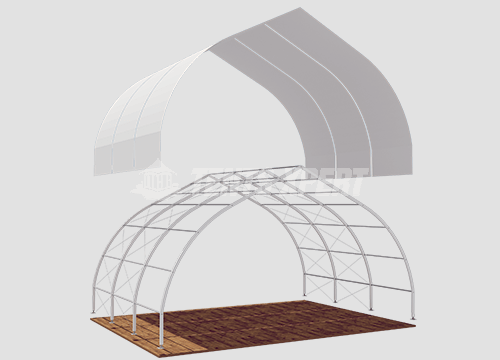 PVC Roof Cover
☆ Specification: 650~1100g/m2
☆ Flame Retardant: DIN 4102 B1 M2
☆ Wind Load: 88 km/h
☆ Snow Load: 35 kg/m2
☆ High strength and strong tension
☆ anti-mildew and anti-corrosion
☆ 10-15 years lifespan
Curved tents are generally used as
√ Hangar Tent. Whether it is horizontal or vertical, space is large enough.
√ Industrial storage tent. Large indoor space. Effectively protects against light and fire.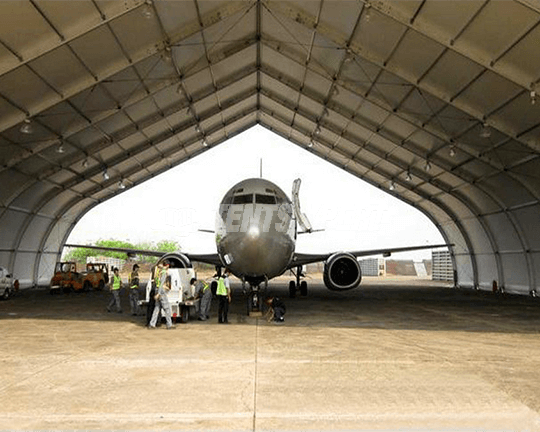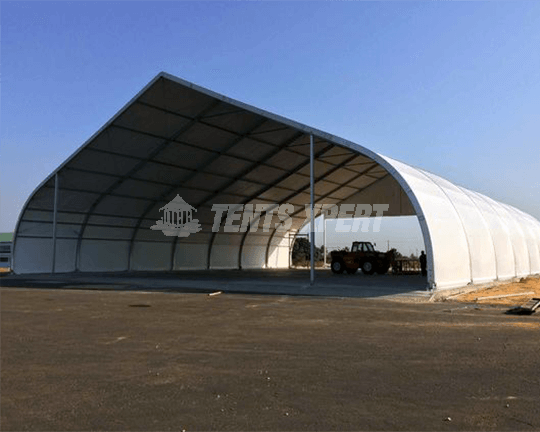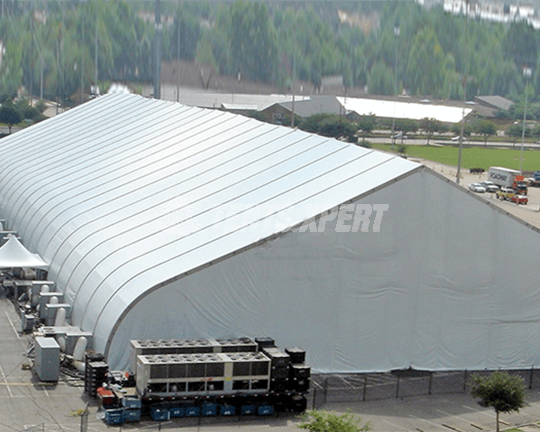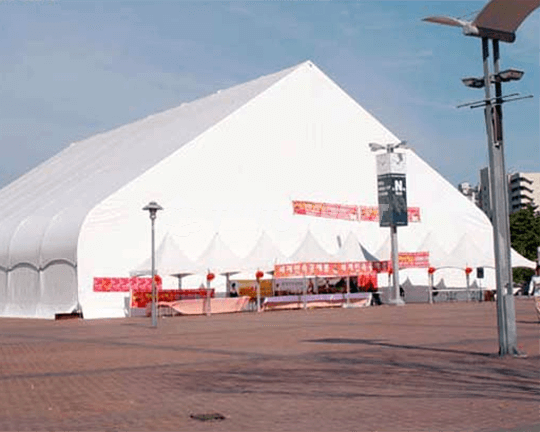 Buy Curved tent as temporary hangar?