The pagoda tent has a neat and elegant exterior, with a tensioned pyramid roof, supported by a frame structure and a white PVC cover, which is both aesthetically appealing and stable. They can be fixed on grass, gravel, or any hard surface, excellent in wind and rain resistance.
The pagoda tent for sale is made of the highest quality materials, and the frame is made of sturdy aluminum alloy, which is easy to install and disassemble, making it easy to stock and transport. The fabric cover is UV-resistant and waterproof PVC fabric that meets industry standards for windproof and waterproof flame retardant. Under normal use, its service life exceeds 10 years.
There is no center pole inside the aluminum pagoda tent, and it is 100% space utilization to meet your personalized event requirements. Pagoda canopy tents are flexible in layout and design, can be used alone or seamlessly interconnected with other event tents, and create larger sizes and multiple configuration options, providing an impressive space solution for your event. Our pagoda tent also offers many useful accessories, including different types of sidewalls and floors.
Where pagoda tents appear
√ Wedding ceremony or banquet reception and can be attached with big wedding tents.
√ As exhibition unit areas in fashion exhibition, car show or trade show.
√ Athlete temporary resting area in outdoor stadiums or sports meeting.
√ Food placement area for Beer Festival or Food Festival.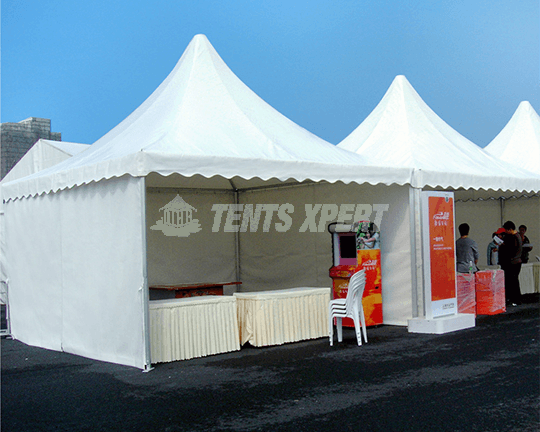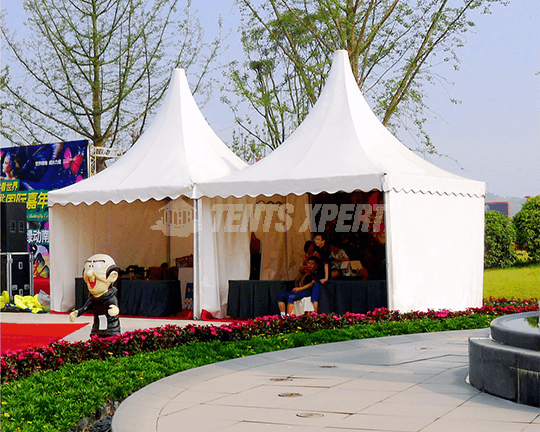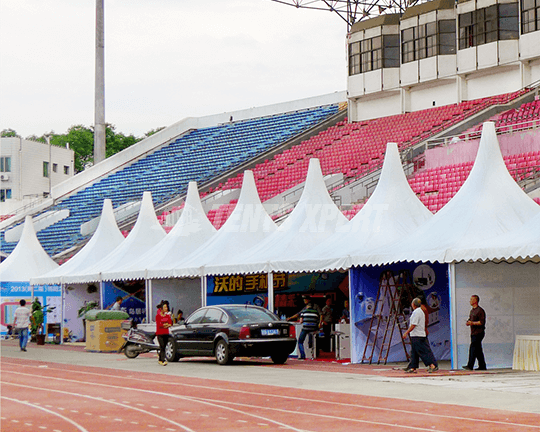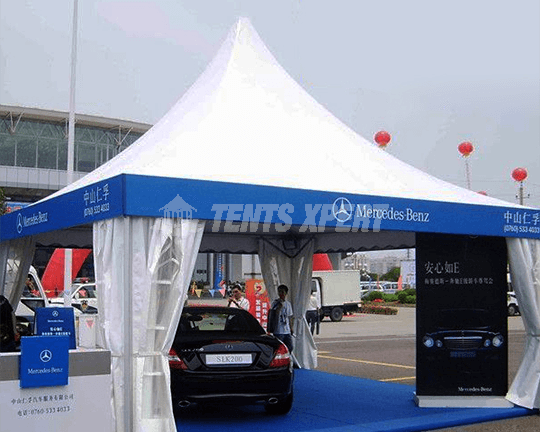 Pagoda Tent Specification
Spec

m / ft

Eave Height

m / ft

Ridge Height

m / ft

Main Profile

(mm)

3*3 / 9.84*9.84

2.5 / 8.2

4.46 / 14.63

48*84*3




4*4 / 13.12*13.12

2.5 / 8.2

5.15 / 16.89

48*84*3

5*5 / 16.4*16.4

2.5 / 8.2

5.65 / 18.54

48*84*3

6*6 / 19.68*19.68

2.5 / 8.2

6.1 / 20
50*104*3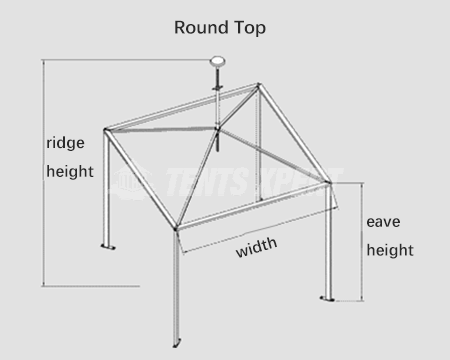 Aluminum Structure Frame
☆ Hard extruded aluminum alloy T6061/T6 (15~17HW)
☆ Easy to assemble and disassemble
☆ Few components and less space for storage
☆ Be installed without heavy machinery
☆ Compatible with other accessories
☆ 15-20 years lifespan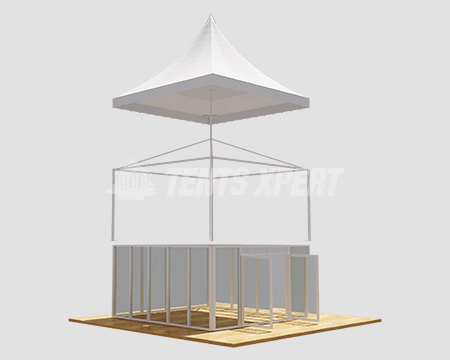 PVC Roof Cover
☆ Specification: 650~1100g/m2
☆ Flame Retardant: DIN 4102 B1 M2
☆ Wind Load: 88 km/h
☆ Snow Load: 35 kg/m2
☆ High strength and strong tension
☆ anti-mildew and anti-corrosion
☆ 10-15 years lifespan
Two Sidewall Styles
PVC sidewall or glass sidewall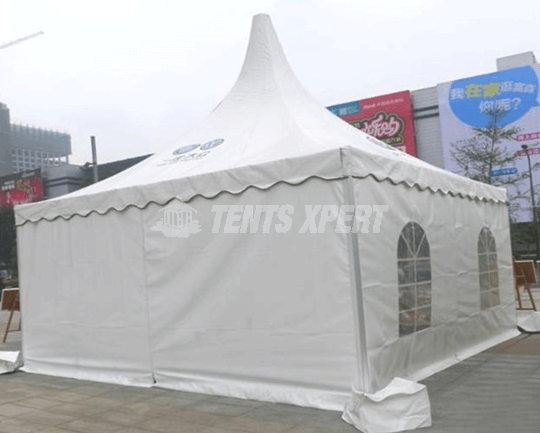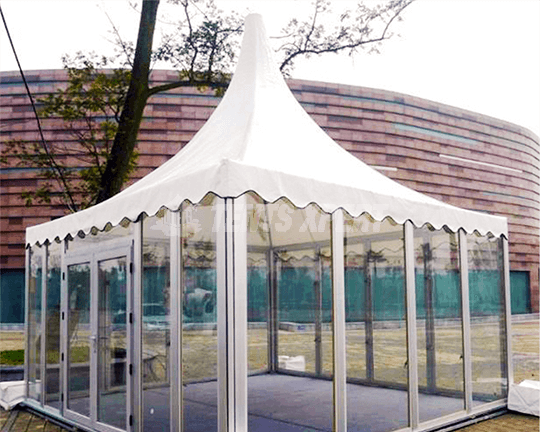 Accessories
Flooring System | Curtain Lining | Weight Plate | Air Conditioning | Rain Gutter


Buy pagoda tents for your events?