High peak tents for sale are available in 3x3m (10x10ft), 4x4m, 5x5m, and 6x6m (20x20ft) with standard side heights of 2.5m. The tent's frame is made of aluminum alloy. The fabric cover of the outdoor event tent is made of opaque 850g/sqm PVC, and the fabric tent is affordable and lightweight. The aerodynamic design of the high-top tent gives it high wind resistance and excellent drainage because of the steep curved roof.
With no central pole or obstruction in the center of the high peak tent touching the ground, the tent is designed with a high-top central mast supported by cross cables extending from each corner fitting to maximize the available space below. In addition to being used individually, the high peak tent can be connected by gutters to create more space.
The simple design of the high peak frame tent allows for transportation, storage and set-up. These tents are easy to assemble and disassemble - no frame jacks are required and can be set up in minutes by 2 people.
High peak tent for sale with white canopy is stylish, elegant looking, and popular, perfect for weddings, parties, and other outdoor events that require an elegant look.
High peak tents can be used as
√ Temporary event tents. Provide seating areas for people attending the event like party, wedding, shelter from the sun and rain.
√ Temporary medical tent. Each 3x3m or 4x4m small tent can be a checkpoint.
√ Hospitality tent. The 6x6m frame tent is large enough to accommodate two large tables and a dozen people to dine together.
√ Exhibition Tent. Each exhibitor can have his own exhibition area.
√ Compatible with marquee tent or Frame tent.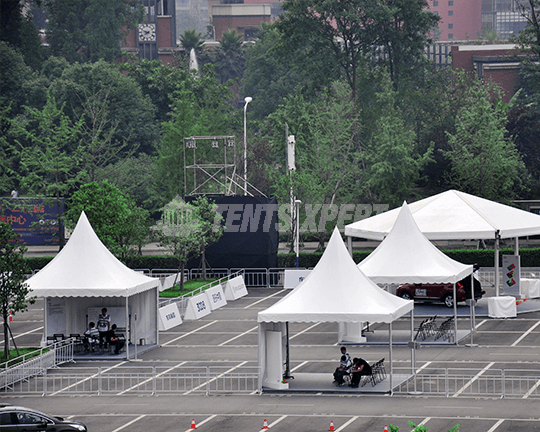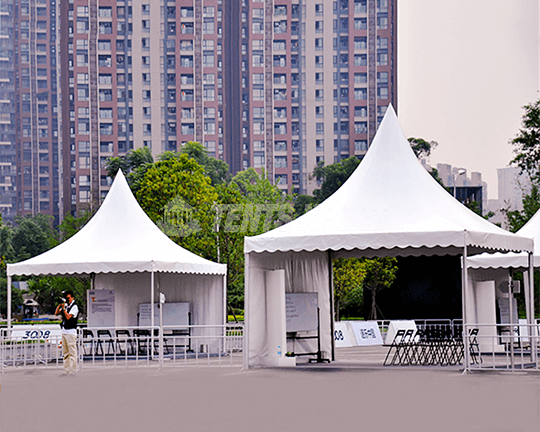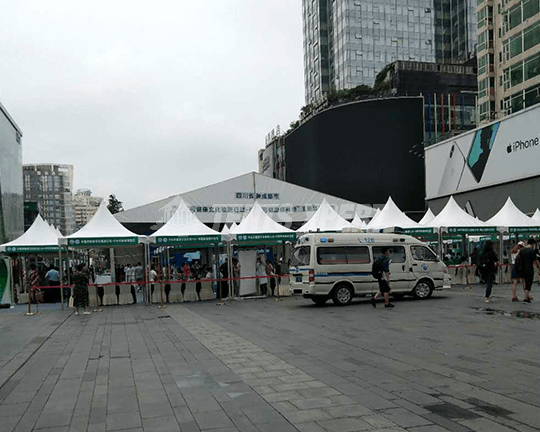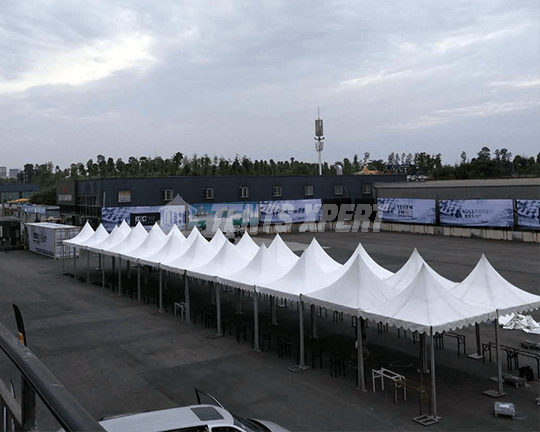 High Peak Tent Specification
Spec

m / ft

Eave Height

m / ft

Ridge Height

m / ft

Main Profile

(mm)

3*3 / 9.84*9.84

2.5 / 8.2

4.46 / 14.63
48*84*3


4*4 / 13.12*13.12

2.5 / 8.2

5.15 / 16.89

48*84*3

5*5 / 16.4*16.4

2.5 / 8.2

5.65 / 18.54

48*84*3

6*6 / 19.68*19.68

2.5 / 8.2

6.1 / 20
50*104*3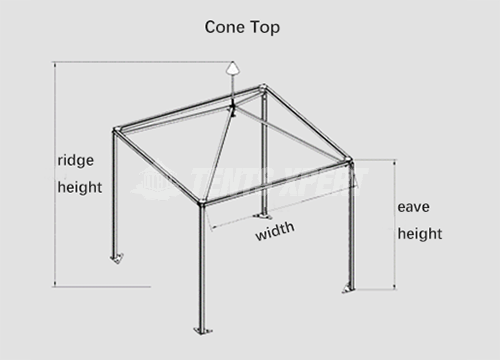 Aluminum Structure Frame
☆ Hard extruded aluminum alloy T6061/T6 (15~17HW)
☆ Easy to assemble and disassemble
☆ Few components and less space for storage
☆ Be installed without heavy machinery
☆ Compatible with other accessories
☆ 15-20 years lifespan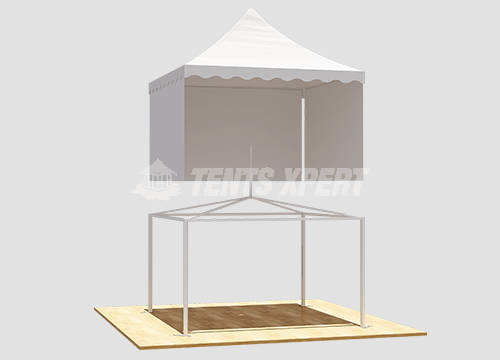 PVC Roof Cover
☆ Specification: 650~1100g/m2
☆ Flame Retardant: DIN 4102 B1 M2
☆ Wind Load: 88 km/h
☆ Snow Load: 35 kg/m2
☆ High strength and strong tension
☆ anti-mildew and anti-corrosion
☆ 10-15 years lifespan
Two Sidewall Styles
PVC sidewall or glass sidewall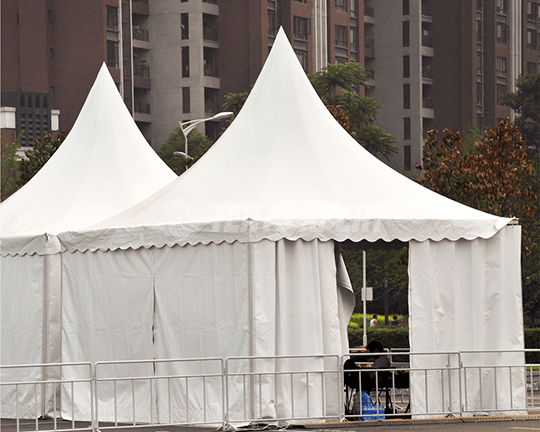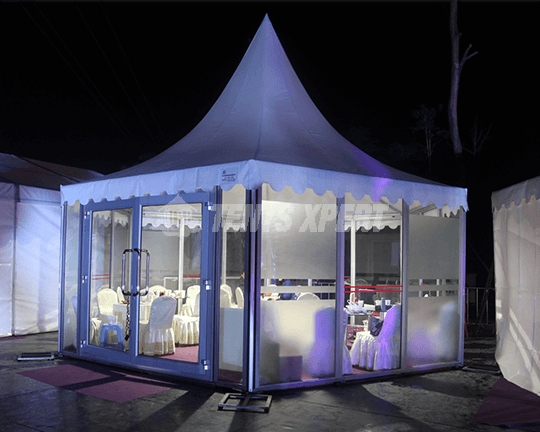 Accessories
Flooring System | Curtain Lining | Weight Plate | Air Conditioning | Rain Gutter


Buy high peak tents?