High peak tents for sale are sturdy, elegant, modern, with short construction periods, and easy to assemble and disassemble. The improvement of the fixing method not only effectively reduces the assembly time of the tent but also makes it more stable. No need for large-scale mechanical assistance, multi-person cooperation can complete the construction of the tent.
High Peak Tent Specification
Spec

m / ft

Eave Height

m / ft

Ridge Height

m / ft

Main Profile

(mm)

3*3 / 9.84*9.84

2.5 / 8.2

4.46 / 14.63
48*84*3


4*4 / 13.12*13.12

2.5 / 8.2

5.15 / 16.89

48*84*3

5*5 / 16.4*16.4

2.5 / 8.2

5.65 / 18.54

48*84*3

6*6 / 19.68*19.68

2.5 / 8.2

6.1 / 20
50*104*3
The small high peak tents are available in a variety of configurations such as glass walls, glass doors, wood floors, ground anchors, and ceiling trims. In addition to being used separately, the aluminum frame tent can also be connected by a gutter to create a larger space. The appearance is also very unique. Therefore, the application of the PVC canopy tent in outdoor activities is also more exciting.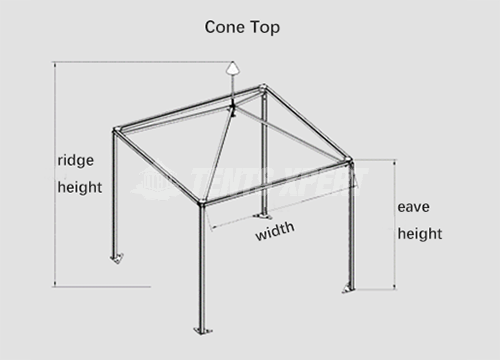 Aluminum Structure Frame
☆ Hard extruded aluminum alloy T6061/T6 (15~17HW)
☆ Easy to assemble and disassemble
☆ Few components and less space for storage
☆ Be installed without heavy machinery
☆ Compatible with other accessories
☆ 15-20 years lifespan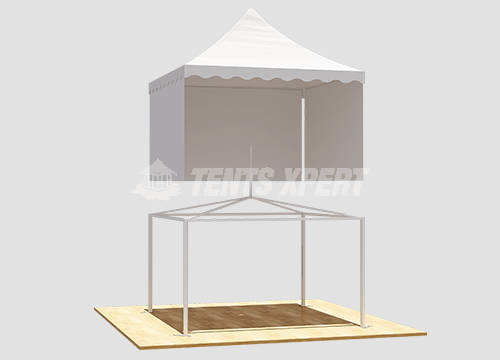 PVC Roof Cover
☆ Specification: 650~1100g/m2
☆ Flame Retardant: DIN 4102 B1 M2
☆ Wind Load: 88 km/h
☆ Snow Load: 35 kg/m2
☆ High strength and strong tension
☆ anti-mildew and anti-corrosion
☆ 10-15 years lifespan
Two Sidewall Styles
PVC sidewall or glass sidewall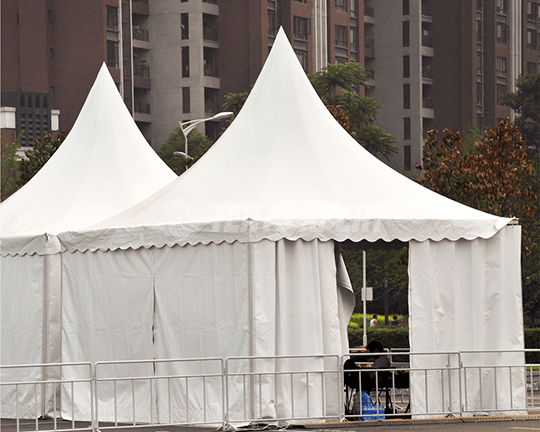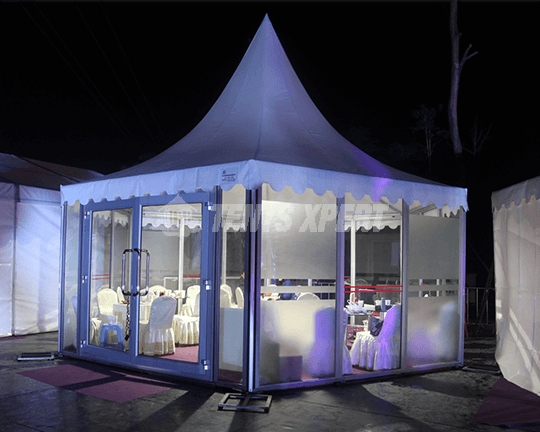 Accessories
Flooring System | Curtain Lining | Weight Plate | Air Conditioning | Rain Gutter


The small aluminum structure high peak tent is a very convenient and versatile option for events. It works great as an event tent or as an extension of a larger tent.
High peak tents can be used as
√ Temporary medical tent. Each 3x3m or 4x4m small tent can be a checkpoint.
√ Hospitality tent. The 6x6m frame tent is large enough to accommodate two large tables and a dozen people to dine together.
√ Temporary event tents. Provide seating areas for people attending the event, shelter from the sun and rain.
√ Exhibition Tent. Each exhibitor can have his own exhibition area.
√ Compatible with marquee tent or Arcum tent.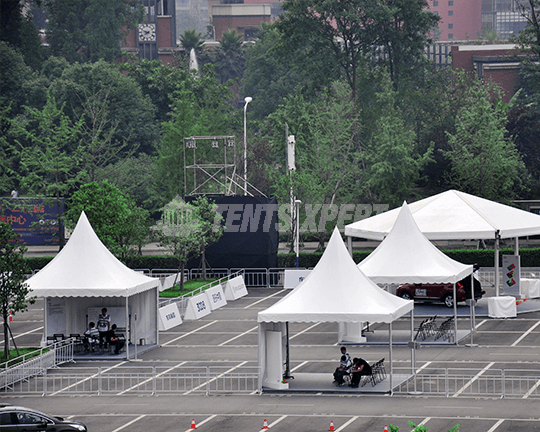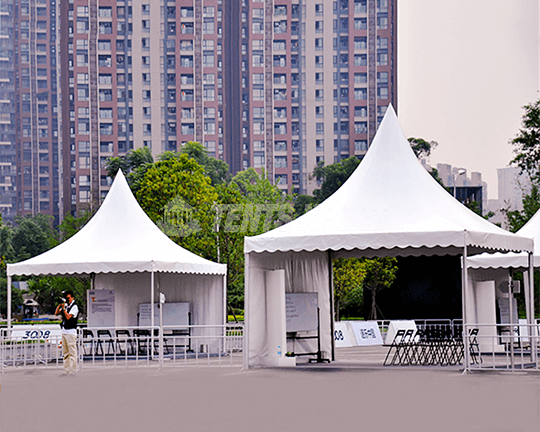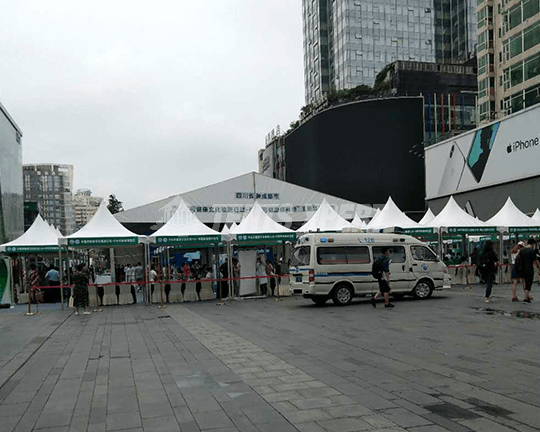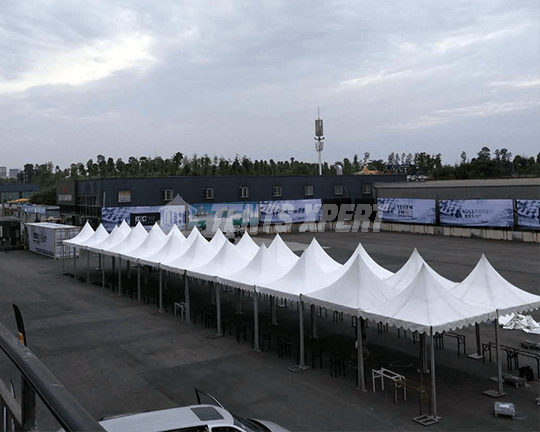 Buy high peak tents?