It can be seen that VINIDI HERMITAGE Glamping Hotel is located in Mengbala Golf Resort, Menghai County, Jinghong City, Xishuangbanna Dai Autonomous Prefecture, Yunnan Province. The glamping resort is currently close to the Angsana spa and golf course. The architect transformed into a modern tent hotel building through the unique intelligent creatures of Xishuangbanna. With a total area of 13,000 square meters, the first phase of the hotel has 18 rooms, two units "Conch-shaped tent" and "Shell-shaped Tent"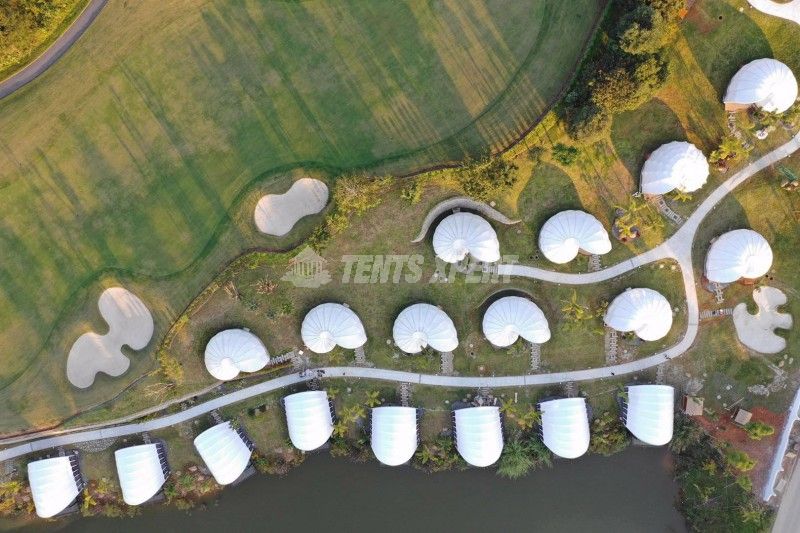 Shell-shaped Glamping Tent
The Shell-shaped Tent covers an area of 60 square meters. The large-area floor-to-ceiling glass structure blurs the boundaries between indoor and outdoor, and people, architecture and nature are perfectly integrated. The space enclosed by the glass curtain wall and anticorrosive wood introduces ample natural light and also ensures the privacy of the bathroom. You will also find a sparkling trout pond and many scenic hiking trails here-oh, and a hot tub for 2 people!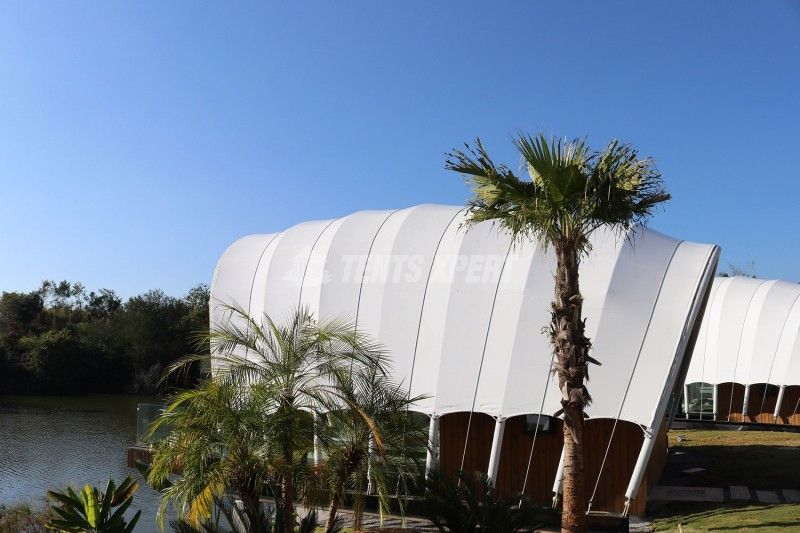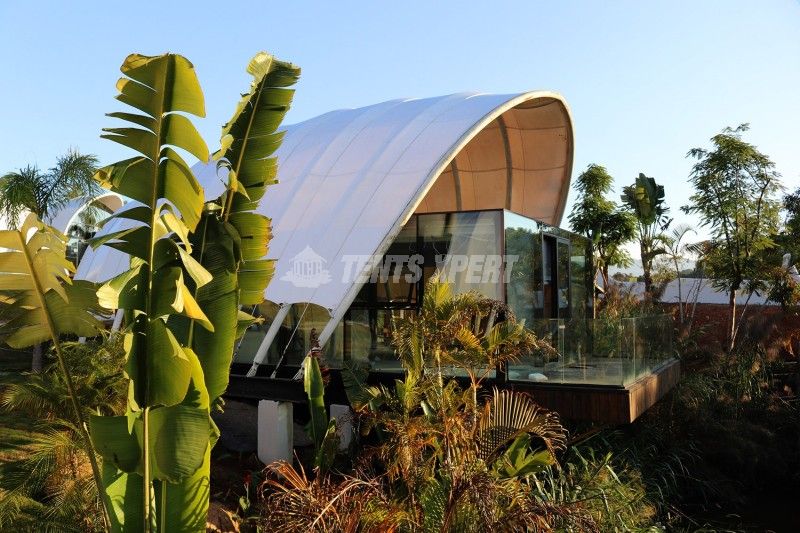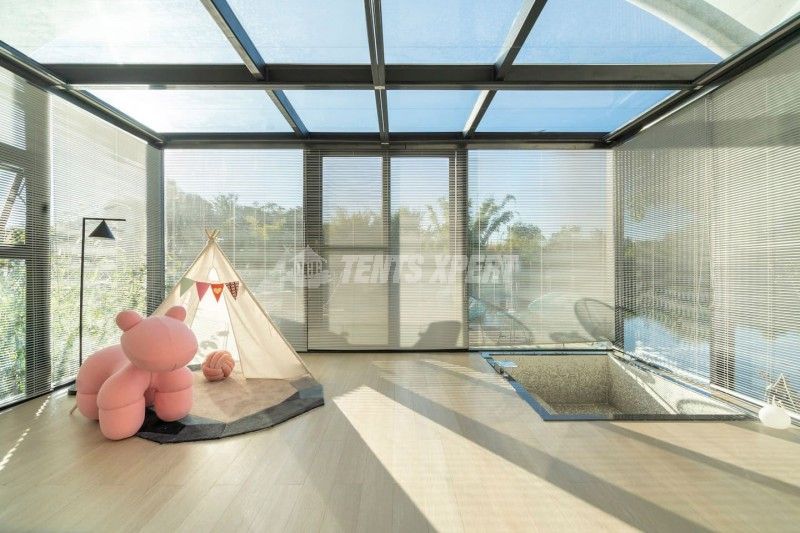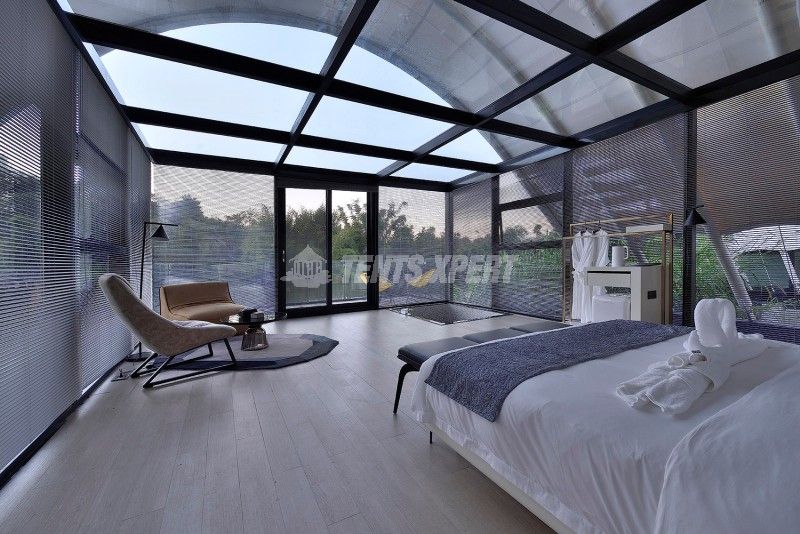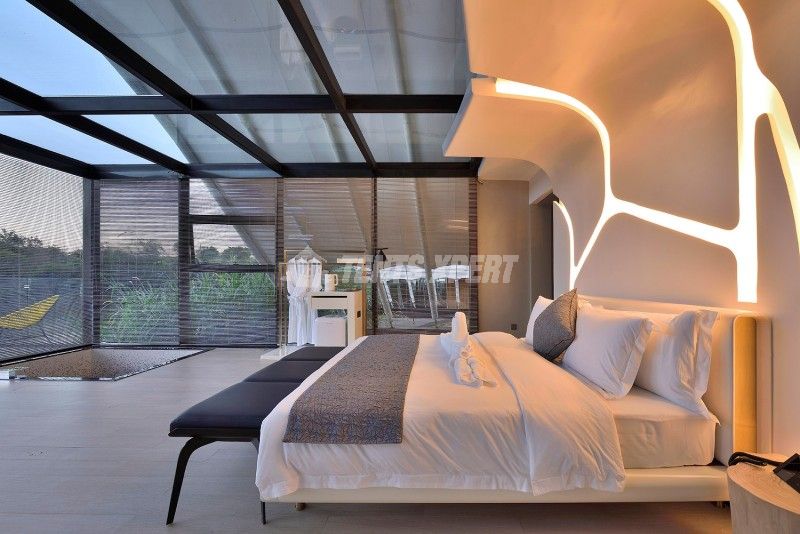 Conch-shaped Glamping Tent
The conch-shaped tent has a construction area of 70 square meters. Spacious, wide vision, luxurious and comfortable interior, for tourists to relax. Each room is equipped with a luxurious bathtub, soft bedding, and at least one friendly teddy bear.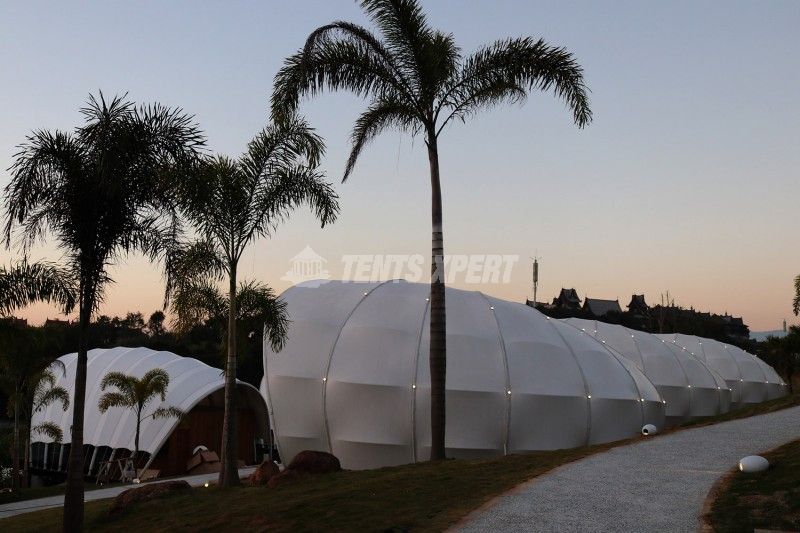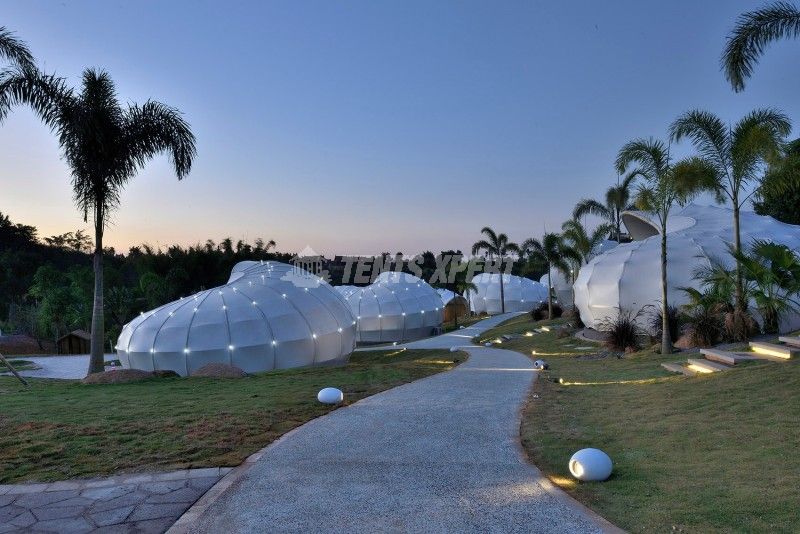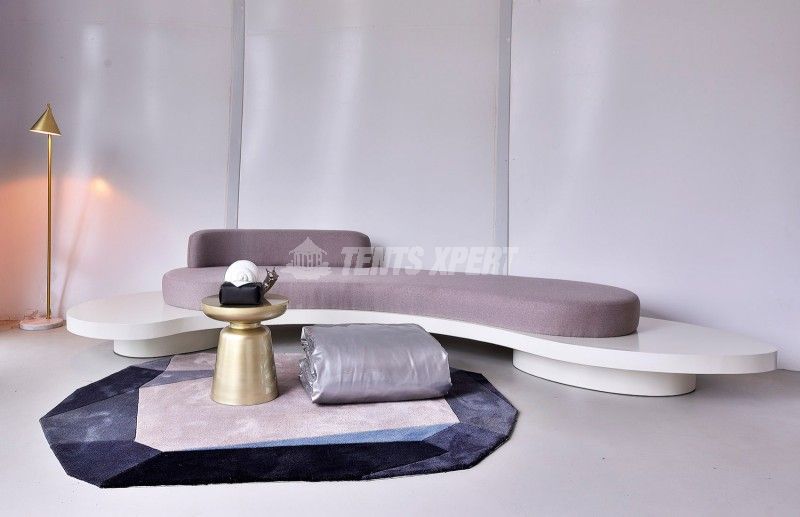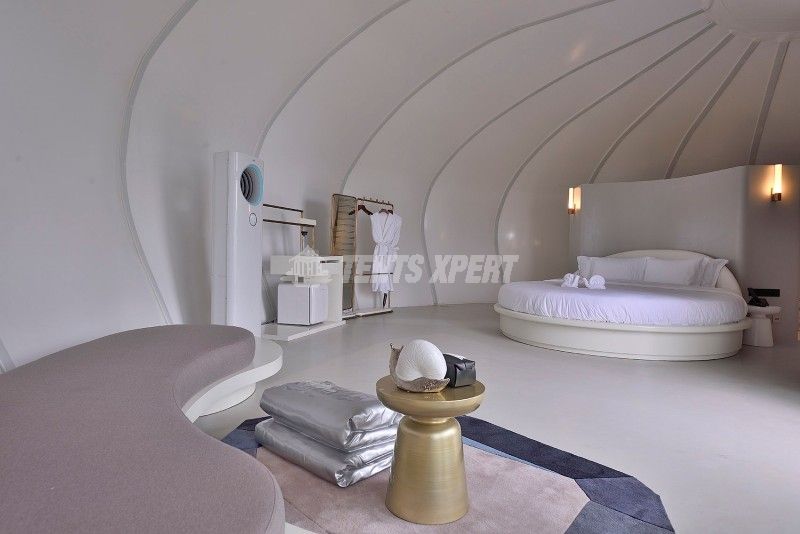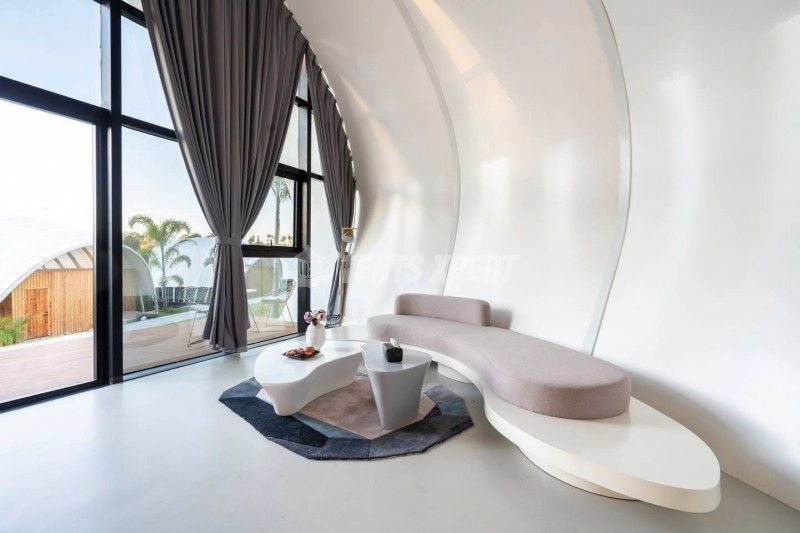 "The glamping hotel is in the Mengbala resort area. There are star rooms and snail rooms. When we arrived at night, the dots of breathing lights were amazing. The room furnishings were relatively simple and comfortable. There was a super large built-in bath and starry sky. The room can really lie on the bed and watch the stars; the hotel can also fish, barbecue, and have a very special afternoon tea on the boat. You can also play golf, horseback riding, and hot springs in the resort...It is a perfect resort. The only downside is that the breakfast is a bit simple (but the taste is okay), in short it is a very cost-effective resort hotel", said a tourist who has been there.