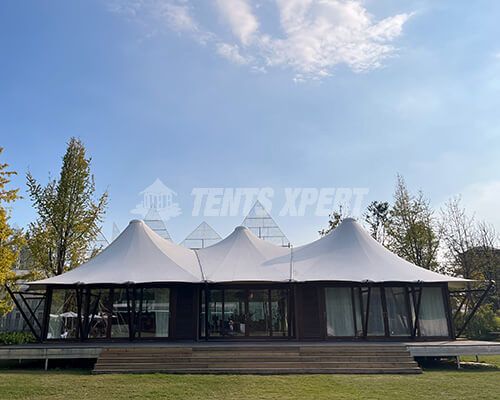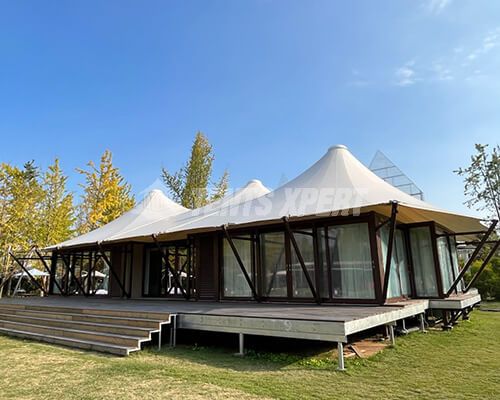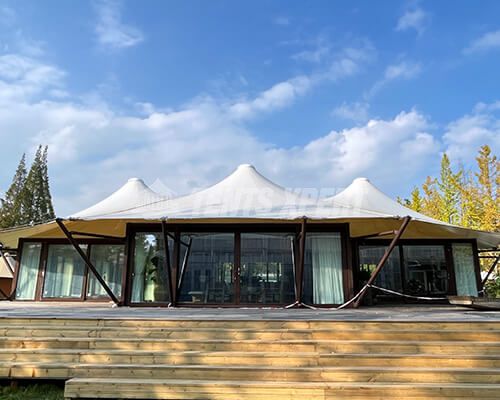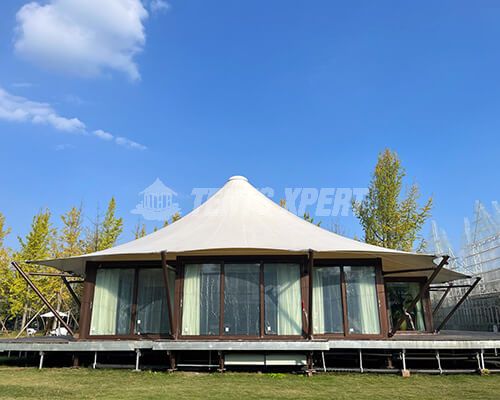 Dimension
Two bedrooms and one living room
Tent footprint: 240 sqm
Bedroom: 70 sqm
Living room: 100 sqm
Materials
Frame: steel tube. The surface is galvanized painting and heat transfer printing treated. Strong and durable, anti-corrosion and anti-rust.
Out roof cover: 1050PVDF. Waterproof, sunproof, flame retardant, easy to clean.
Inner roof cover: PVC. Moisture-proof, mildew-proof and heat-insulating.
Wall: tempered insulating glass. Hard and unbreakable, sound and heat insulating. Optional single glazing or coated glass.
Details
The high-peak curved roof is both beautiful and can effectively break the wind, reducing the impact of wind on the tent and accelerating the fall of rainwater. The roof color is optional, white or khaki.
Double-layer roof, the outer layer is PVDF to protect the tent from wind and rain, and the inner layer is PVC with thermal insulation cotton to maintain the temperature inside the tent.
Multiple support rods hold the outer roof together to stabilize it.
Metal platform to prevent the tent from sinking.
Features
Stable. The frame design that complies with structural mechanics allows the tent to remain stable even in the face of strong winds.
4-season and all-weather. From spring to winter, from the tropics to the frigid zone, from the plains to the mountains, tents can be applied to any place and any climate.
Can live in for a long time. The materials used in the tent have a lifespan of more than 10 years, and the frame can last up to 15 years.
Custom functions. It is not just a place to live, it can also be a restaurant, reception, and more.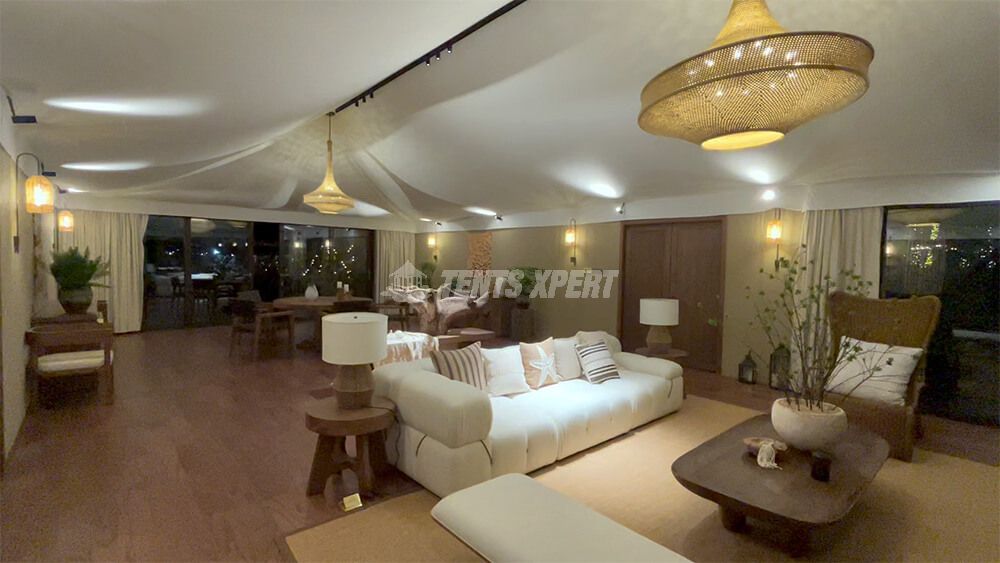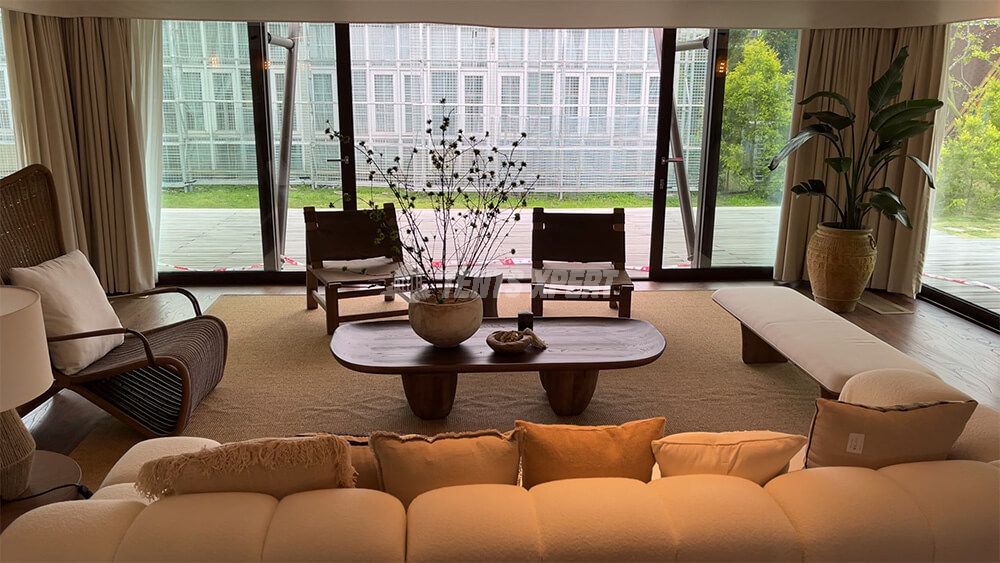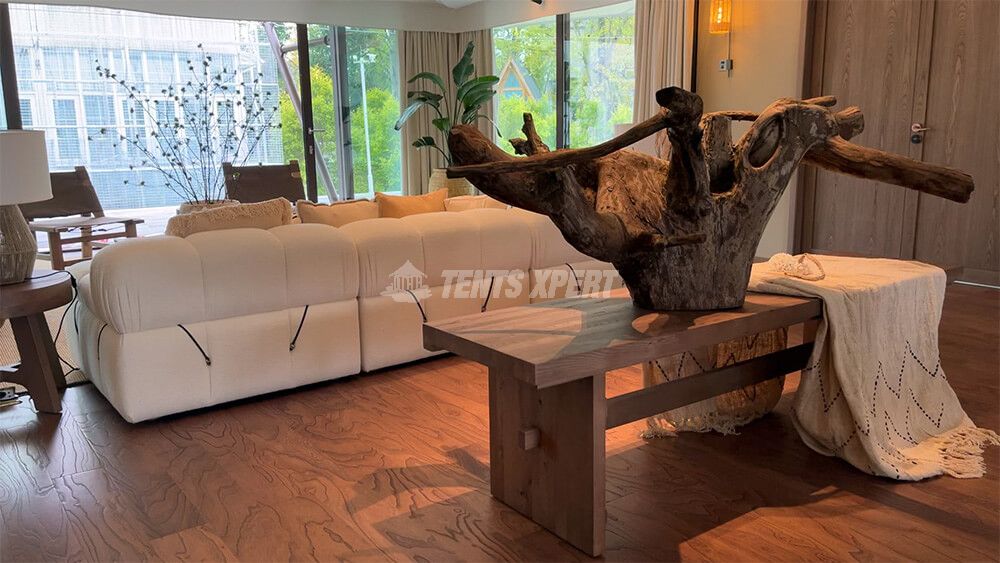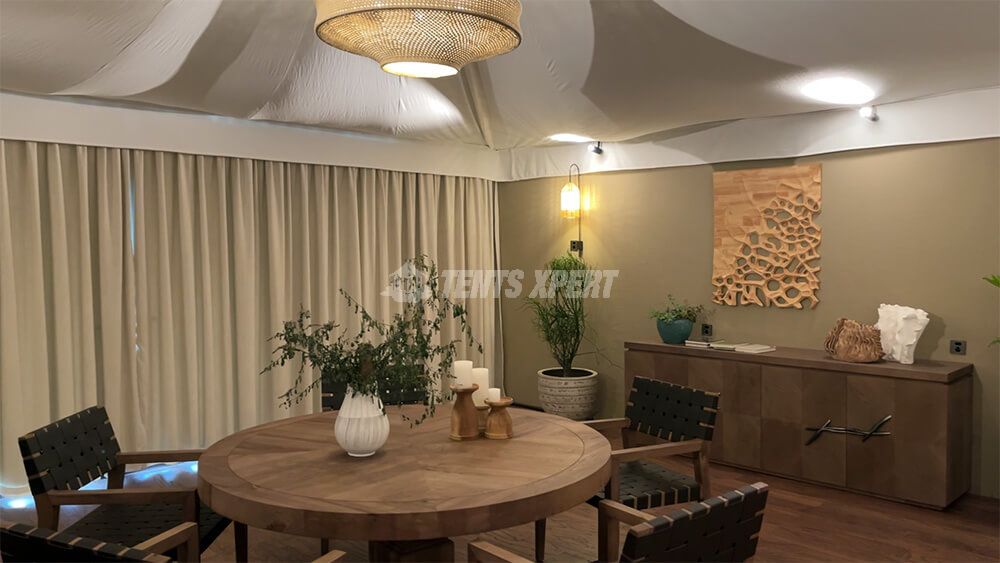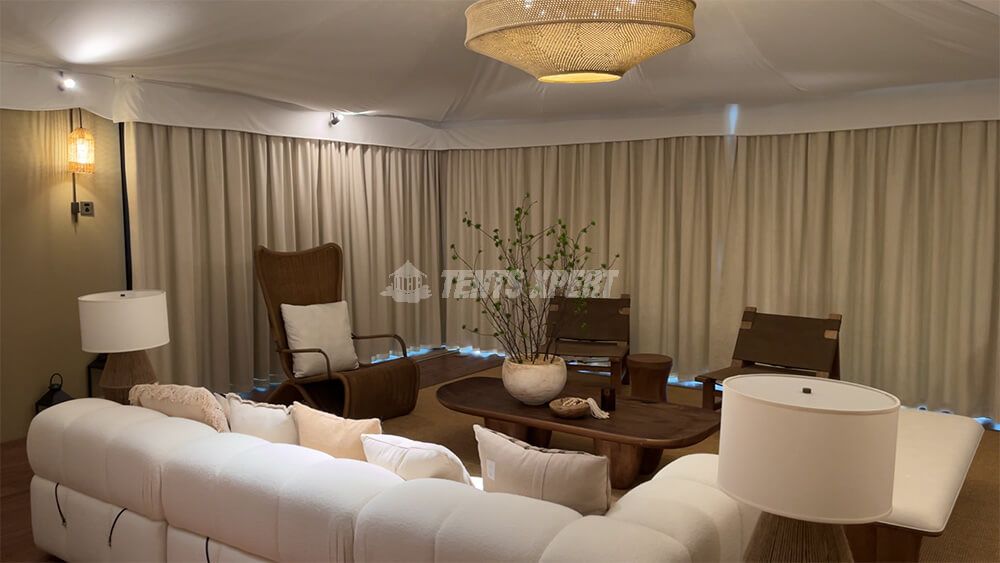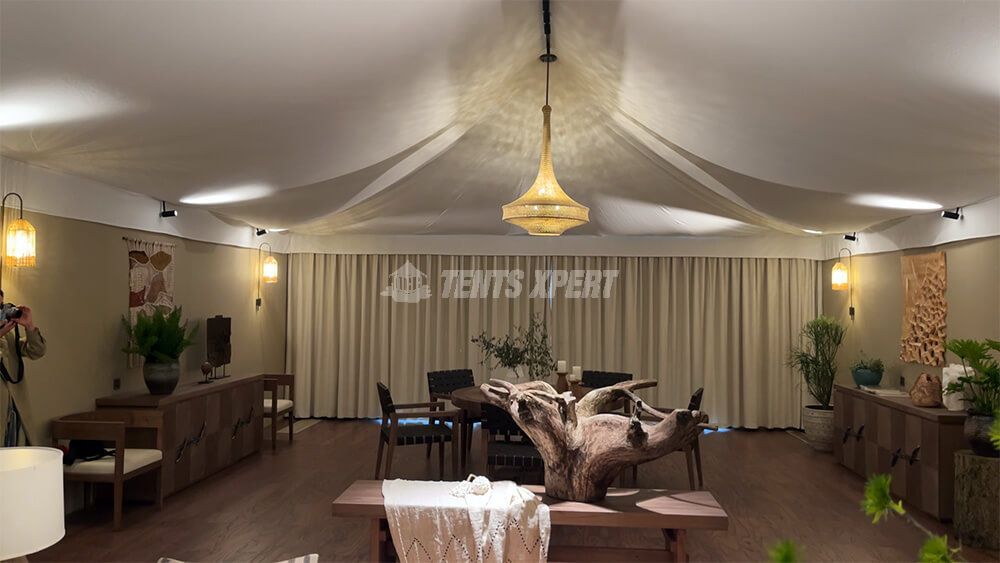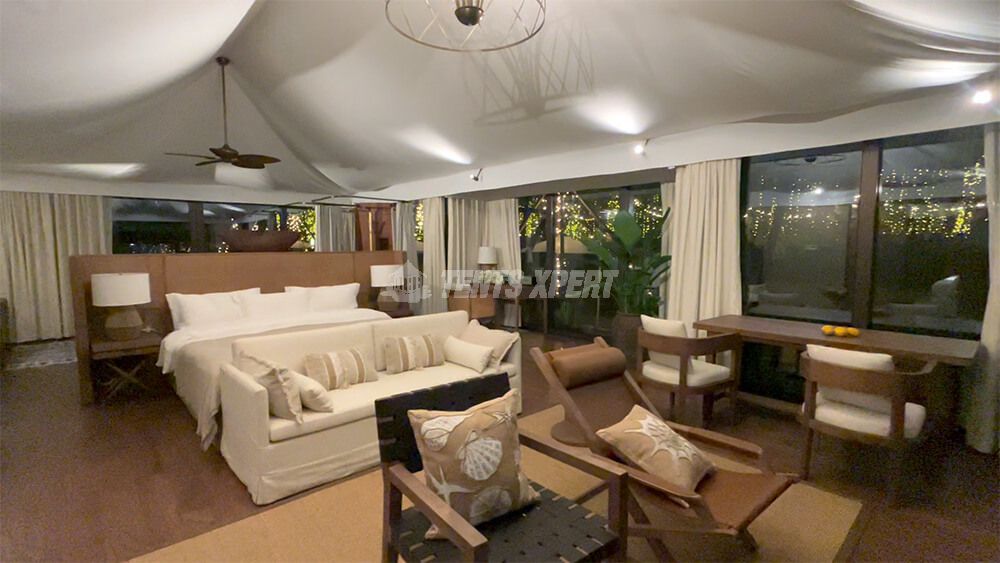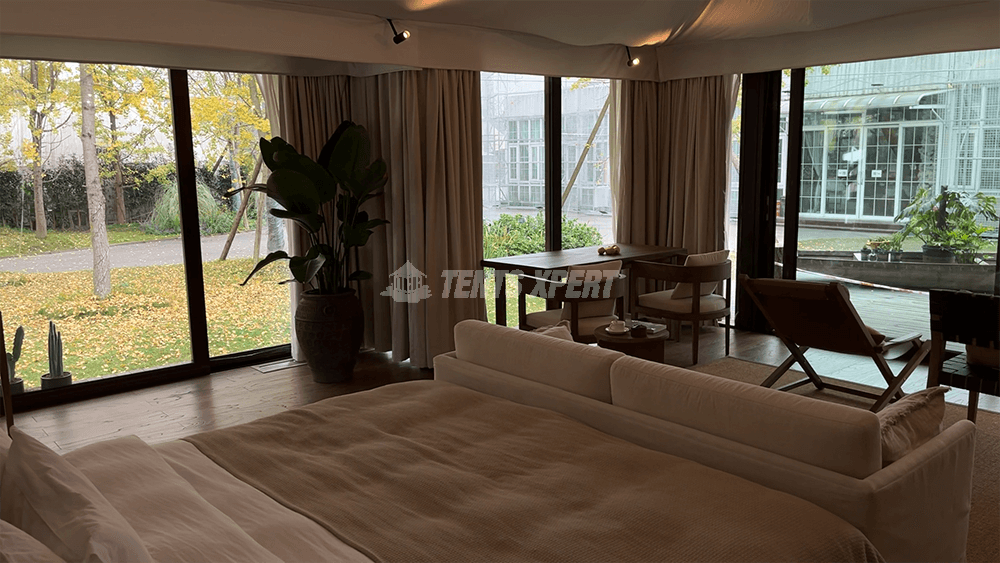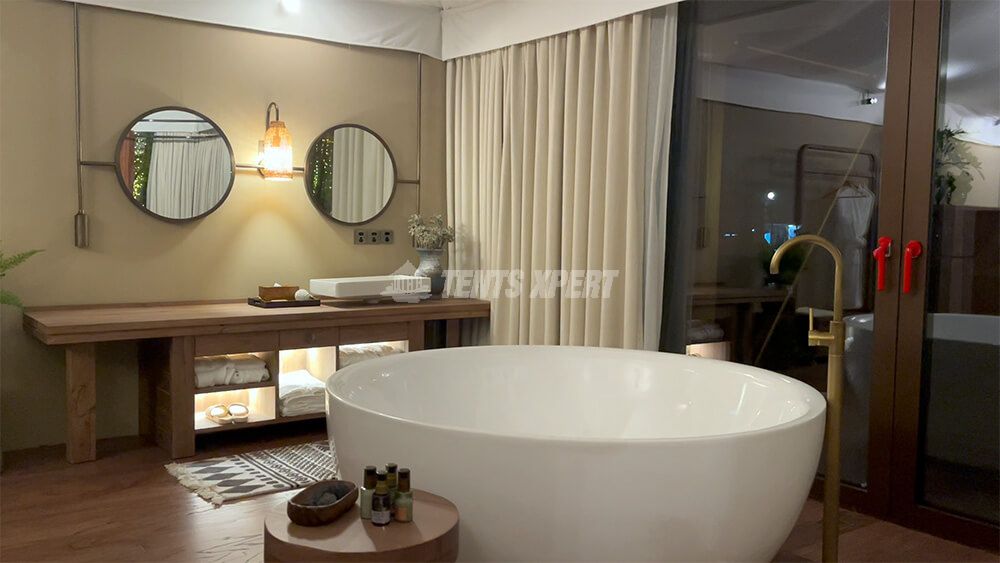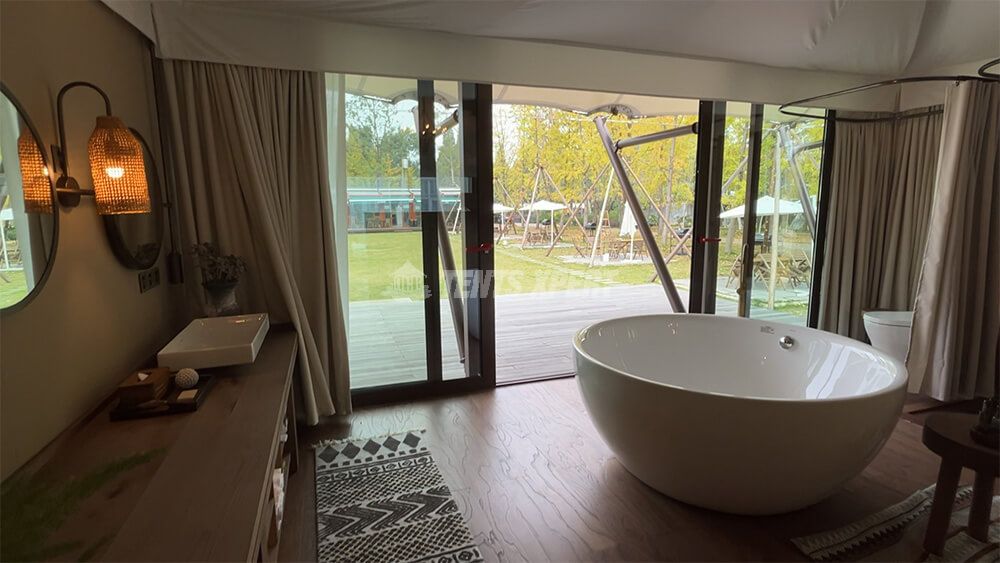 Buy the Ultra-luxury Glamping Tent?