The Aman tent is square in shape, all 4 sides by canvas can be opened with big door and window. A mesh window that is ventilated and anti-mosquito. The size can be customized according to the requirements. maximum length can be extended to 10M.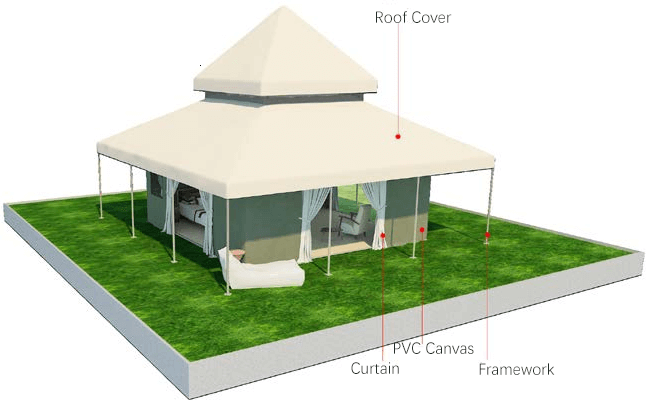 Luxury Aman tent for sale adopts steel tube structurer, build with a waterproof and breathable cloth. Greatly reduced the cost. Although the price is lower a bit, the glamping tent still inherited the features of the luxury glamping resort tent series products - elegance, comfortable and relax, the best choice to the people who in need of more affordable price.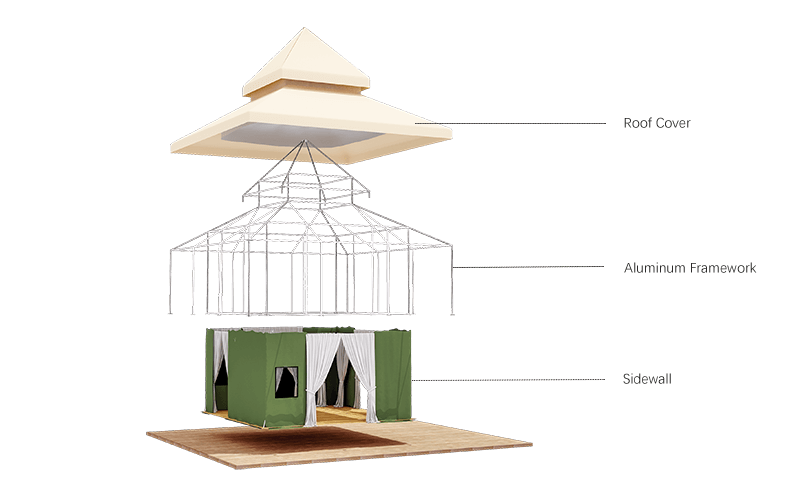 Aman glamping tent has greatly environment adaptability in open wild and 7-levels wind resist standard. It can set with a floor heating system, air-condition in the chill region. Therefore, with its affordable price and stylish shape, Aman tent gradually became widely popular among the outdoor support traveler. It has been a new favorite option in Glamping world.
The Aman glamping tent can be equipped with upholstered beds, writing desks, wardrobes and hangers, coffee tables, chairs and simple sofas, bedside tables, bedside lamps, floor lamps, full-length mirrors, luggage racks, air conditioning and other high-end furniture. The tent can also be equipped with a bathroom, and the bathroom is equipped with a high-end toilet, a dressing table (with a basin, a vanity mirror), a bathtub, a separate shower with a showerhead, a shower curtain and a clothesline.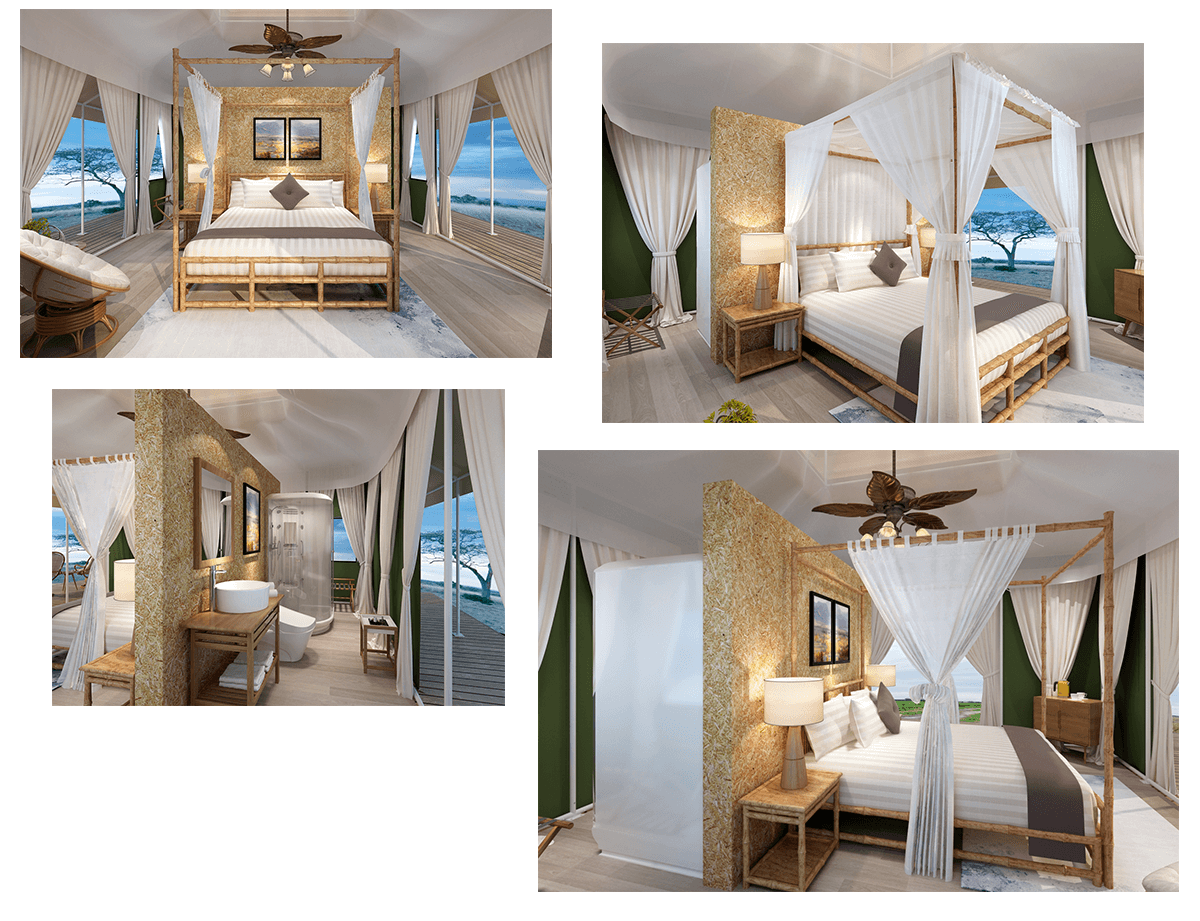 Aman Glamping Tent Roof & Wall Cloth Material
Wind

Load

70km/h

PVDF

membrane

100% waterproof

0.6KN/m2

super self-cleaning

Roof Cover

Material

750gsm/m2

PVC knife double coated fabric

super weather-resistant

Snow Load

25KG/m2

flame retardant (Germany DIN4102 B1, M2 standard)

Framework

42mm steel tube

shading semi-transparent

anti-mosquito

Sidewall

Options

Tempered hollow glass

anti-mildew

Sandwich panel

anti-corrasion

Canvas for PVDF membrane

various color are available
**** Extra upgrade options: Inner lining & curtain, flooring system(water floor heating/electric), air-condition, shower system, sewage system.
**** Custom-made Service