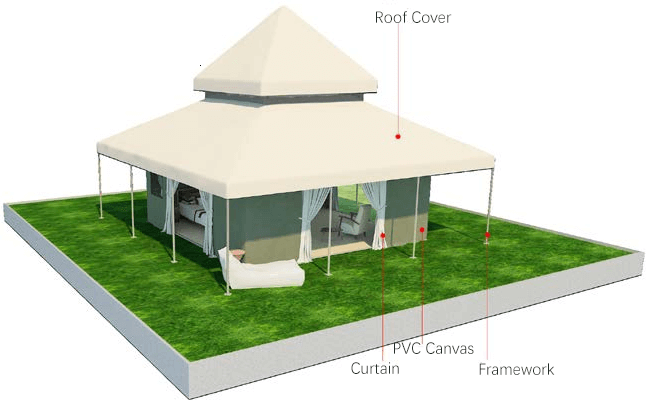 How do Aman glam tents protect your safety?
Hard extruded aluminum for the tent structure framework, more than 20 years of service life.
Can resist nine-level winds. And 35 KG/m2 snow load.
Fire-resistant PVDF membrane, made with the German DIN 4102 B1, M2 standard.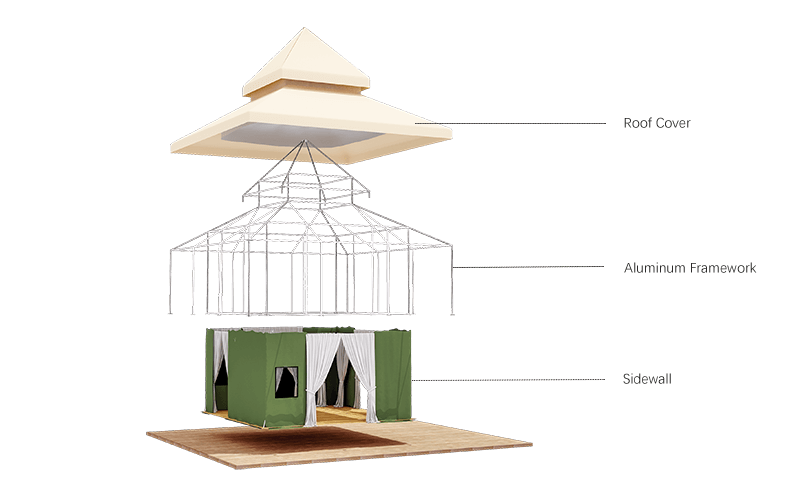 Aman glam tent has greatly environment adaptability in open wild and 7-levels wind resist standard. It can set with a floor heating system, air-condition in the chill region. Therefore, with its affordable price and stylish shape, Aman tent gradually became widely popular among the outdoor support traveler. It has been a new favorite option in the Glamping world.
The Aman glam tent can be equipped with upholstered beds, writing desks, wardrobes and hangers, coffee tables, chairs and simple sofas, bedside tables, bedside lamps, floor lamps, full-length mirrors, luggage racks, air conditioning, and other high-end furniture. The tent can also be equipped with a bathroom, and the bathroom is equipped with a high-end toilet, a dressing table (with a basin, a vanity mirror), a bathtub, a separate shower with a showerhead, a shower curtain and a clothesline.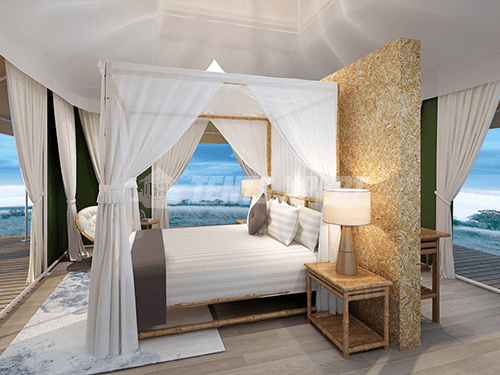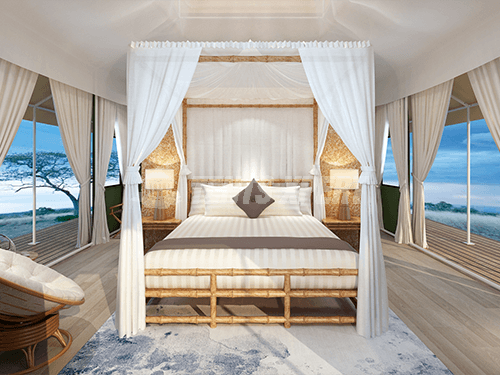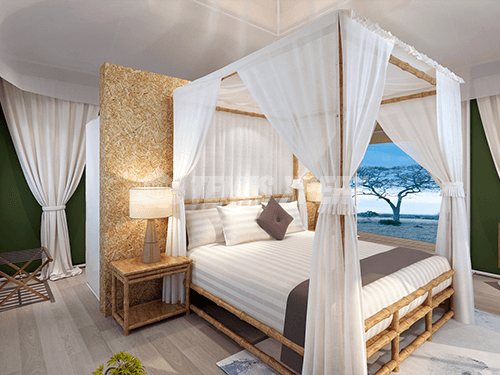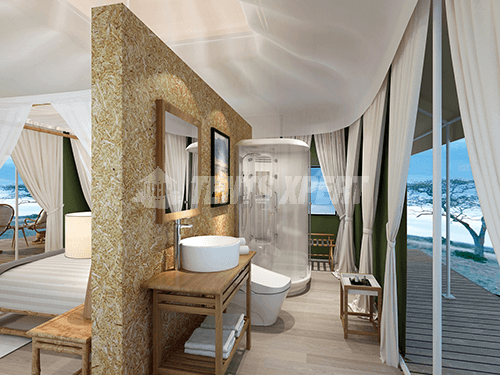 TIPS
The glam tent needs to be installed on one wooden or other material-make platform. (Why does the glamping tent need a platform?)
Extra upgrade options: Inner lining & curtain, flooring system (water floor heating/electric), air-conditioner, shower system, sewage system.
45-60 days is tent-making time.
Generally, ocean shipping time is 30-45 days.
Enjoy Your Aman Glam Tent Vacation Now