It's that time of year, post-Christmas and New Year's when you might just be craving a romantic getaway with your significant other. Maybe you want something a little out of the ordinary for this time of year. Somewhere that's not just a nice hotel where it feels generic and overdone. We have some great options for some super romantic, supernatural, super beautiful glamping canvas tent - New Aman Tent for that perfect romantic escape.
The exotic tent is suitable for 2 persons. With an accommodation area, open-air washing area, and outdoor rest area. 25sqm (5m*5m) for a bedroom and 10sqm (2.5m*4m) for an outdoor bathroom.
Exotic Tent - New Aman Tent
PVC canvas
Internal Size: 5m * 5m or 6m * 6m
Inner Area: 25 m2 or 36 m2
Bathroom Area: 8.8 m2
Interior Bed: 1-2 bed
Guest: 2-4 man
This one is a glamping canvas tent with a steel tube frame, its service life can reach more than 15 years, and special made canvas.
Waterproof canvas 500g+insulation layer+ waterproof canvas 500g. The insulation layer is Knitted cotton water-proof, mildew-proof, anti-tear.
The color of the canvas is deep khaki, which retains the cognition of the appearance of traditional 4 season camping tents and can be more harmoniously integrated into the natural beauty.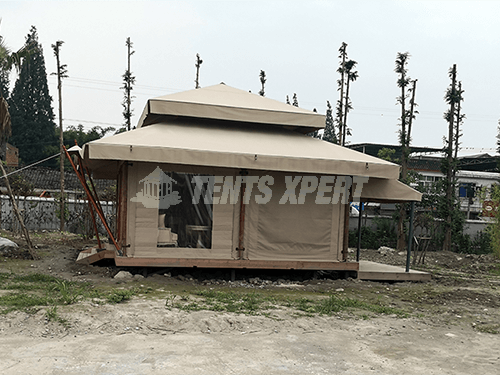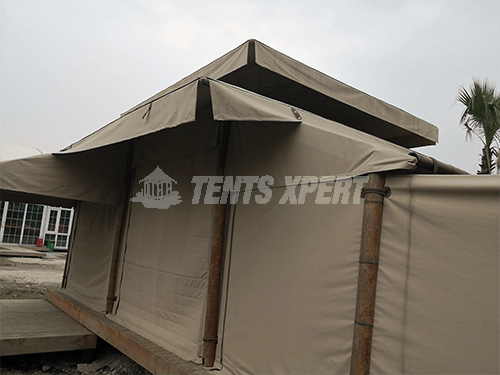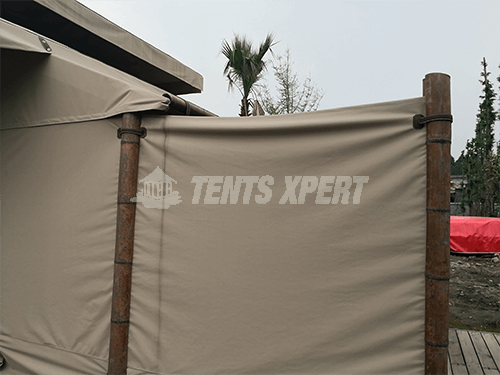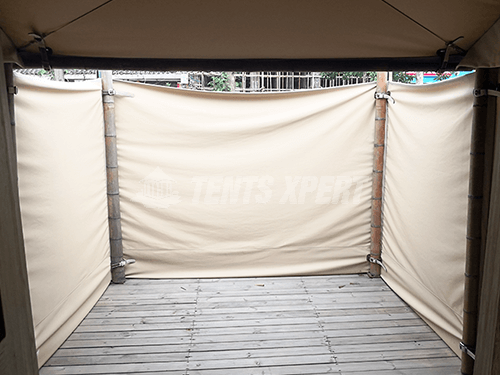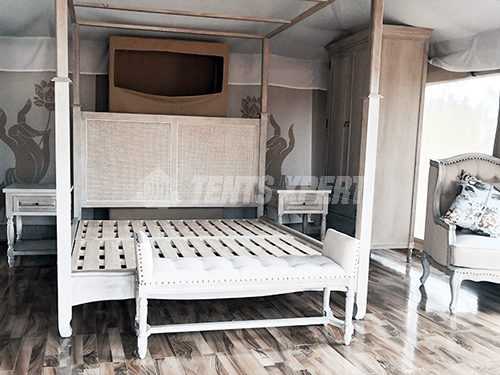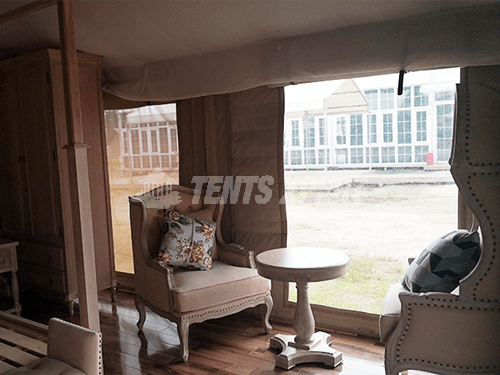 The new Aman tent interior can be equipped with upholstered beds, writing desks, wardrobes and hangers, coffee tables, chairs and simple sofas, bedside tables, bedside lamps, floor lamps, full-length mirrors, luggage racks, air conditioning, and other high-end furniture.
New Aman Tents Gallery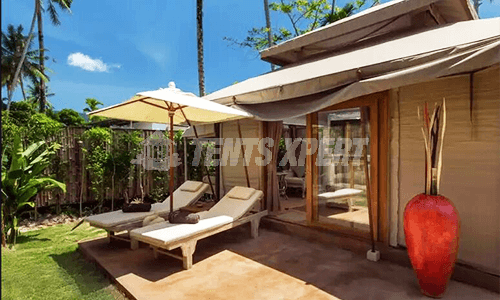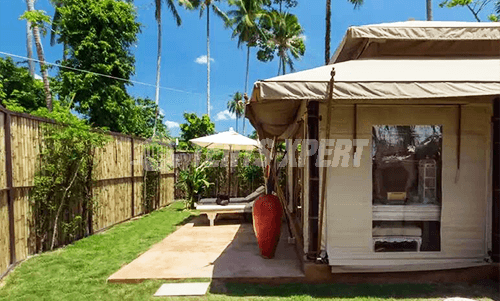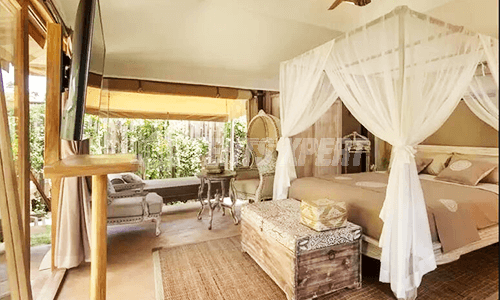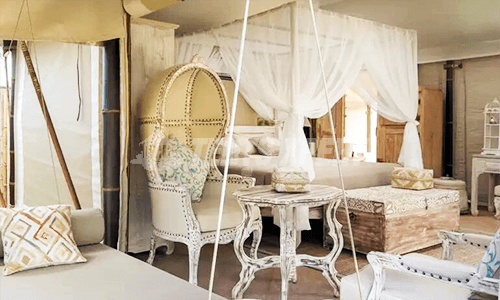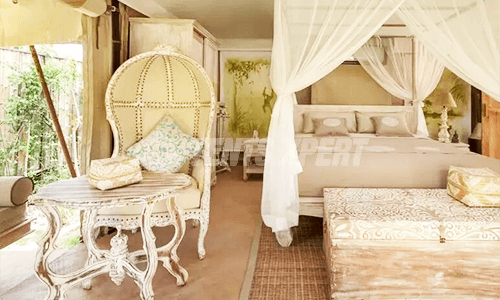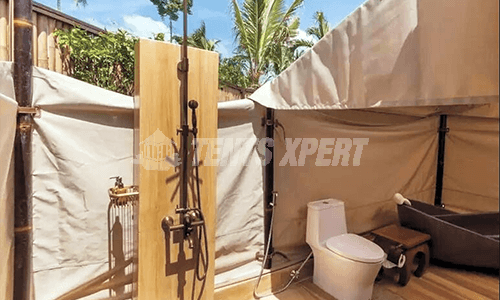 Our Glamping Canvas Tent can make you reside comfortably
√ Waterproof. Enjoy the rain, you don't worry about it coming into the tent.
√ Anti-mosquito. Sleep at night without mosquito interference.
√ Anti-mildew. It does not cause mildew even in wet places.
√ Super self-cleaning. Focus on your business or outdoor holiday life, rain and wind will help you complete some of the tent cleaning work.
TIPS
The glamping tent needs to be installed on one wooden or other material-make platforms. (Why does the glamping tent need a platform?)
Extra upgrade options: Inner lining & curtain, flooring system (water floor heating/electric), air-conditioner, shower system, sewage system.
45-60 days is tent-making time.
Generally, ocean shipping time is 30-45 days.