The permanent tent living space is about 44 square meters with a total indoor living area of 36 square meters. The interior space is big enough to divide a bathroom area and fit a twin-size mattress, you can easily spread out with luxuries. Translate glamping ideas into a tent structure featuring a comfortable and stylish interior.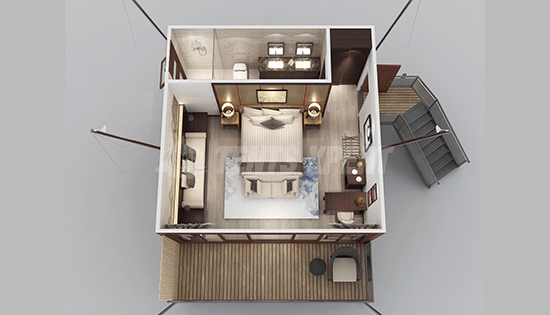 Semi-permanent Tent
Tension Membrane Roof
Total Surface: 43.5 m2
Inner Area: 36 m2
Bathroom Area: 7.36 m2
Balcony Area: 6.27 m2
Guest: 2 man
The permanent tent structure is made with a heavy-duty galvanized steel framework, steel poles, a PVDF roof, and tempered hollow glass. These are the most durable. The tent is one of the more storm-resistant standup tents, the curved shape roof is more aerodynamic, which can reduce the impact of wind on the tent and prolong its service life of the tent.
The frame assembled from galvanized steel is the strongest stability. Even in strong earthquake or storm weather, the tent can still stand firmly on the ground and will not collapse. The highest quality steel is durable and has a service life of up to 15 years, after which it can be recycled, environmentally friendly, and economical. The PVDF roof is waterproof and fire retardant, the surface is smooth and easy to clean, so the maintenance is not a big work.
The sidewall is high-strength tempered insulating glass, which has good lighting and a wide field of vision. The glass windows with screens allow you to enjoy the great outdoor scenery, and also provide excellent ventilation. The tempered glass window has a good sound reduction. Sealed double glazing is effective at reducing medium to high-frequency noise such as the outdoor animals' voices, providing you a quiet sleep time.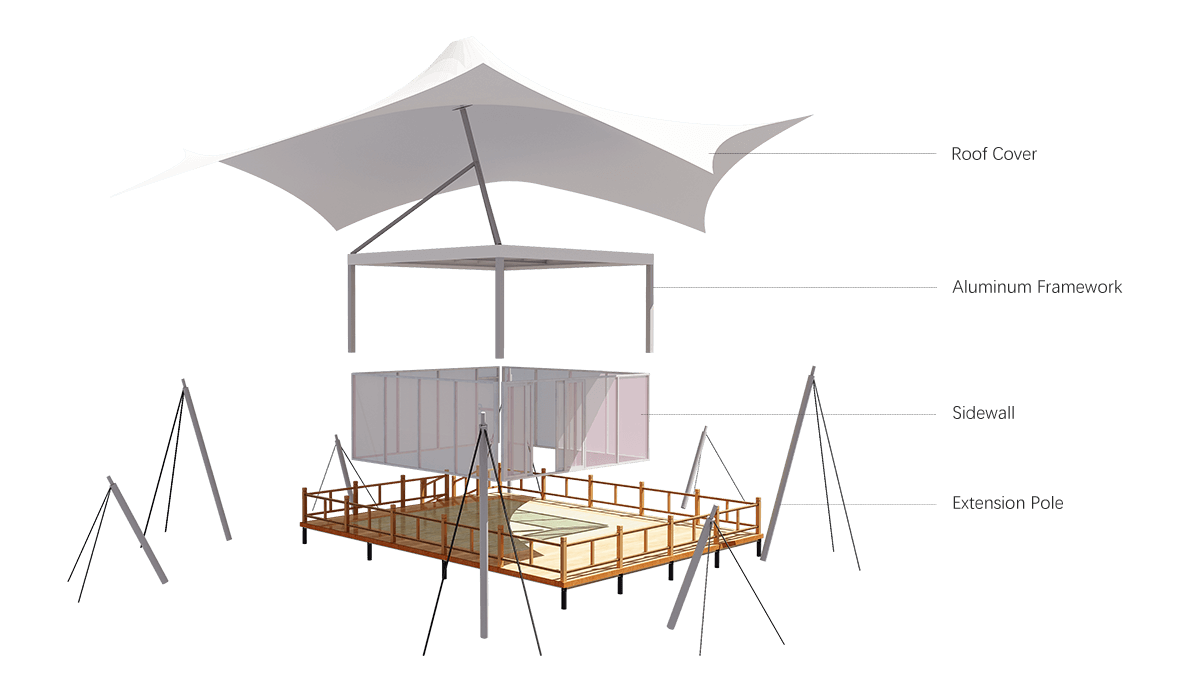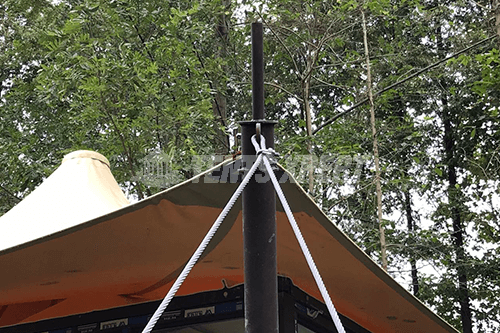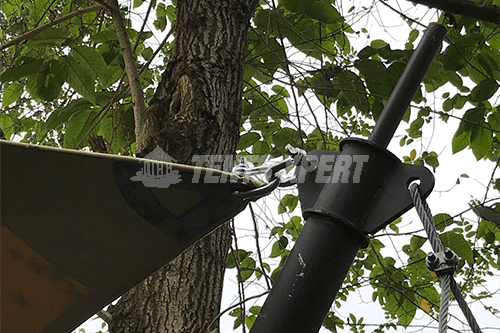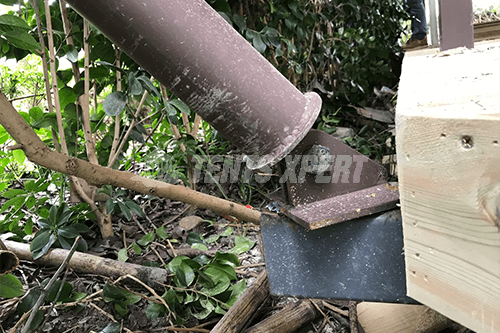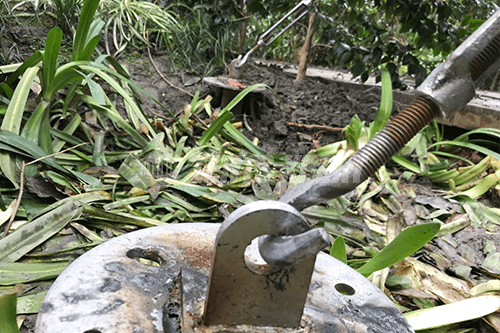 Semi-permanent Tent Characteristics
★ Seismic Resistance. The tensile structure itself is very light and the solid structure system has a strong seismic and horizontal load capacity.
★ Wind Resistance. Self-weight is only one-fifth of the brick-concrete structure and can withstand hurricanes of 70m per second.
★ Sound Insulation. The wall is made up of light steel keel and thermal insulation gypsum board, with sound insulation of up to 60 decibels.
★ Environmental Protection. Housing steel structure materials can be 100% recycled, other supporting materials can also be mostly recycled.
★ Energy-saving. Heat preservation and good heat insulation effect. It can reach a 50% energy-saving standard.
★ Self-cleaning. The dust and chemical particles in the atmosphere are extremely difficult to adhere to and penetrate. Roof cleans by rainwater.
★ Stability. During use, the mechanical properties of the material can be kept constant under snow or wind loads.
★ Long service life and up to 25 years.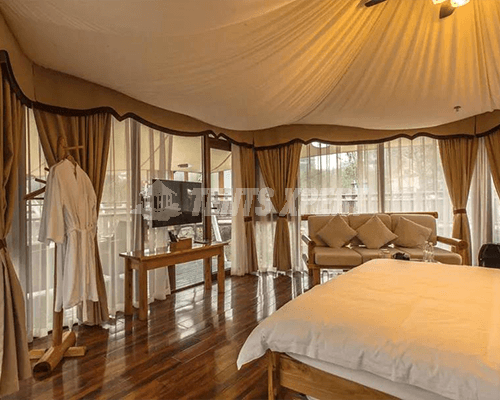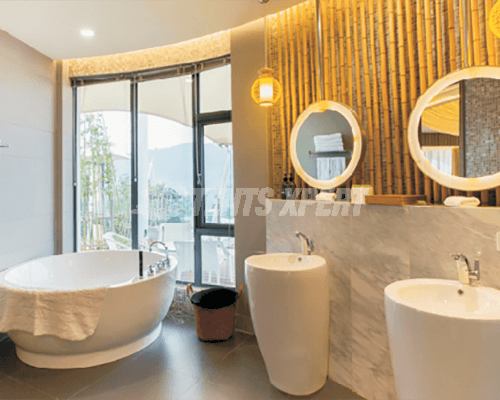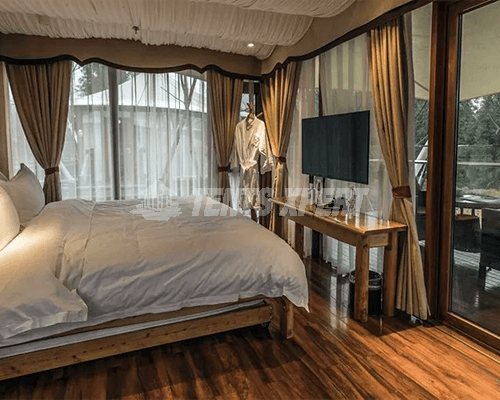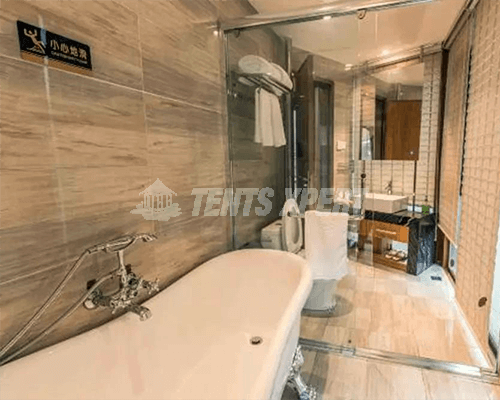 Tent Materials and Characteristics
PVDF roof: tear-resistant, waterproof, fire retardant, anti-mildew, color optional, easy to clean;
Galvanized steel framework: not easy to rust, strong and not easy to break;
Tempered hollow glass: high strength, weather-resistant, impact-resistant, heat insulation, sound insulation, thermal insulation.
Tent Built-up
The assembly process needs to be more precise to ensure the stability of the tent structure. And it requires the assistance of a crane sometimes. We will send you a pre-recorded assembly video as an installation guide. Assembling the tent requires 4 to 6 experienced people to set up in 2-3 days. If you encounter any problems during the tent setup process, you can always consult us and we will help you solve them.
TIPS
Custom-made service. The tent size, roof color, window and door optional, and other accessories.
Install on one wooden or other material-make platforms.
Tent maintenance. Easy to maintain, the PVDF roof and glass sidewalls can be cleaned with special cleaning detergent.
Extra upgrade options: Inner lining & curtain, flooring system (water floor heating/electric), air-conditioner, shower system, sewage system.
Generally, 45-60 days is tent-making time, ocean shipping time is 30-45 days.
Try the Semi-permanent Tent