Cocoon Tent House
permanent tent home
Total Area: 46-65 m2
Inner Area: 34-47 m2
Bed: one or two
Bathroom: yes / one
Guest: 2-4 man
The cocoon house tent is an ideal hybrid design that accommodates both lifestyles and might be the answer to your glamping (that is, glamorous camping) demands.
The permanent house tent isn't really a camping tent at all in the usual sense, but the permanent tent home that can be raised in a few days. The shell is curved and made of multi-function material. It comprises an exterior shell of hard-wearing translucent fabric and is supported by a frame made from steel or aluminum tubes, or laminated beams. An additional layer of insulation is available to those in, particularly warm or cold climes.
The interior of the cocoon tent house can be split between a living area, bedroom, kitchen, and bathroom with a shower and toilet according to your requirements. The layout is flexible though, and the permanent tent can also serve as a guest suite, yoga studio, and office space, and offers a liveable space built for the outdoors.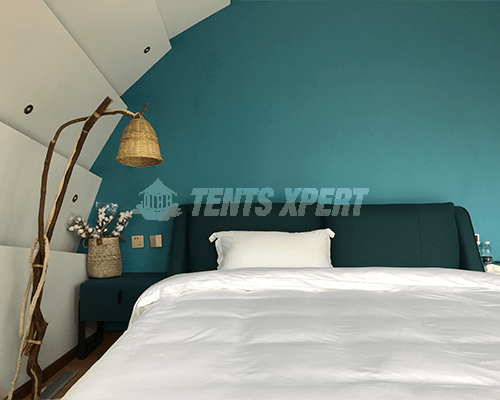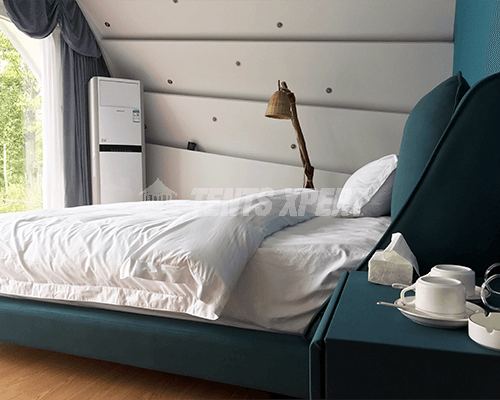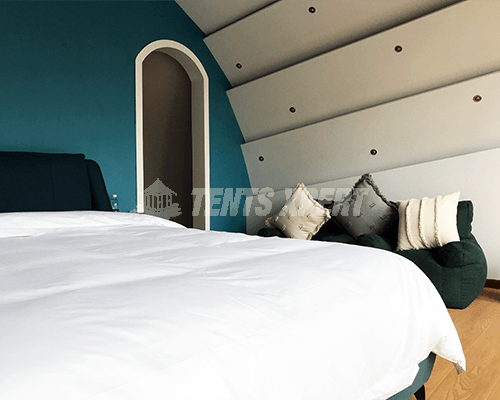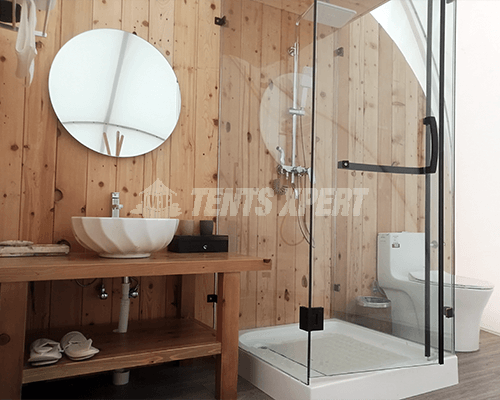 The permanent tent home doesn't require a foundation. Designed sit on raised decks, the glamping structure is meant to be both luxurious and low-impact, which is mildew, rot, and pest resistant. According to the test, it`s rated as able to withstand hurricane-force winds of up to 90 mph (144 km/h) and heavy snow loads. It can be engineered to stand up to some pretty rough weather.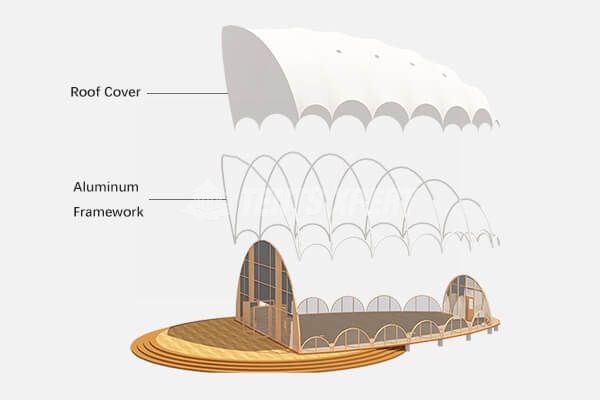 With the solar panels, the cocoon tent can run LED lights, pumps, water filters, and a composting system. Either solar water heater panels or a propane water heater makes showers a possibility, with a wastewater system filtering the H2O for a greener experience.
Build one cocoon house tent on the sunshine coast? We can do it.