Canvas Glamping Tent | Eco Tent
Size: 4.2m * 4.2m (main area), 4.2m * 2m (side area)
Total Area: 42.84 sqm = 17.64 sqm + 25.2 sqm
Framework: galvanized steel pipe
Roof Cloth: two layers, shade tent, and PVC
Sidewall Cloth: three layers of 500g canvas with insulation
Platform: adjustable galvanized steel platform
The interior of the canvas glamping tent can be divided into four parts: bedroom, bathroom, temporary office area (or second bedroom), balcony. According to your glamping decoration ideas, furnish the furniture you need in the tent, such as double-bed, air conditioner, sofa, and so on.
Canvas Glamping Tent Interior Design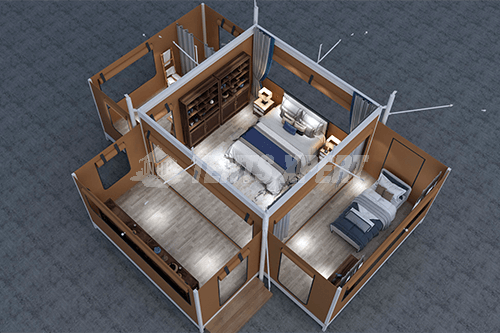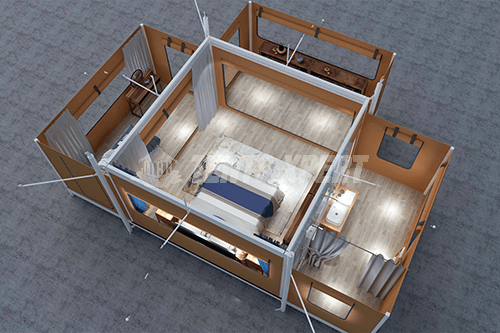 Eco tents are well-built and durable canvas glamping tents made of the best fabrics and components. More than 10 years of lifespan, if the maintenance does well. It is a sustainable investment when starting your glamping business.
The top layer is shade cloth, 97% UV blocking rate, which provides shade and reduces heat build-up within the tent.
The second layer is the tent roof, made from waterproof canvas, a finish that provides protection.
All four sidewalls have gauze windows and roll-up canvas curtains. The gauze window not only prevents mosquitoes and other insects from entering but also allows air to circulate inside and outside the tent. Roll-up canvas curtains can ensure the privacy of the tent, and also play a role in heat preservation and heat insulation.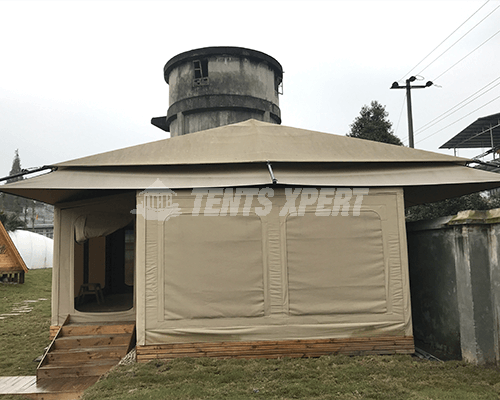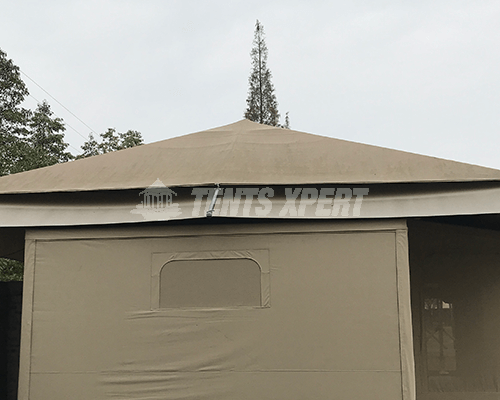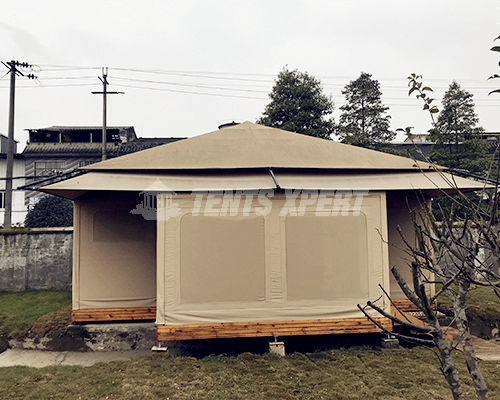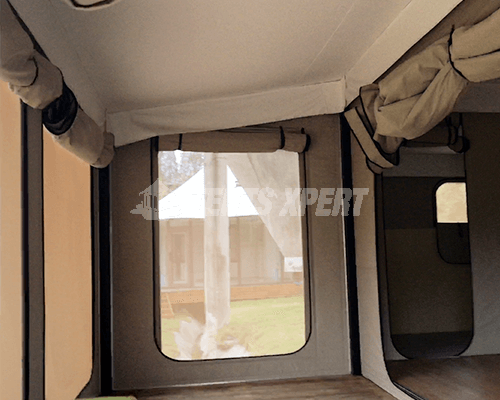 The best canvas glamping tent for those who want to be close to nature but still want to enjoy comfort and convenience. The canvas eco tent like a house tent accommodation for relaxation and entertainment. Build your glamping site with the canvas glamping tent, special enough to attract tourists who like a novelty.
The design of the eco tent is the most eye-catching and popular. The square structure looks like a reduced-version house. When you glamping with the eco-house tent, it's like glamping around your home. They feel more like portable cabins than tents.
The almost 43 sqm eco glamping tent is built on a wooden platform. It can accommodate 2-3 people and is very suitable for couples or families who want a family holiday.
The deluxe eco tent is very spacious with a bathroom. The glamping tents are stylishly arranged, and comfortable beds, wardrobes, dressing tables, or other furniture can be configured according to your preferences to give you or your guests a real glamping feel.
Canvas Glamping Tents Gallery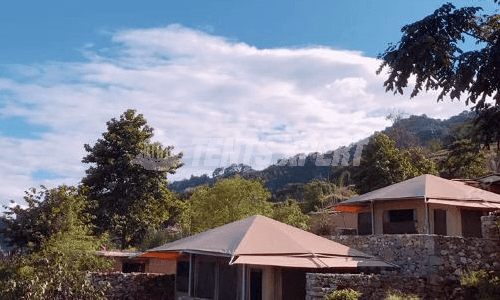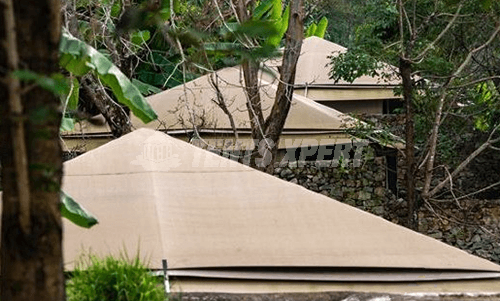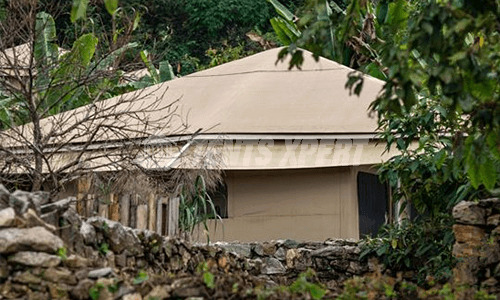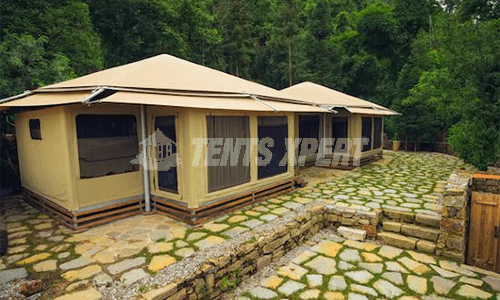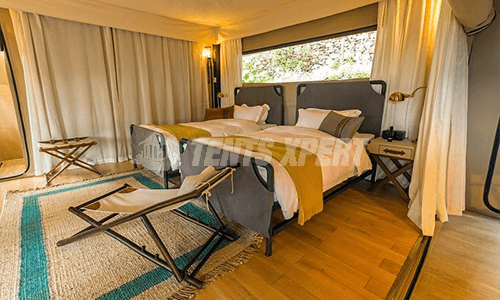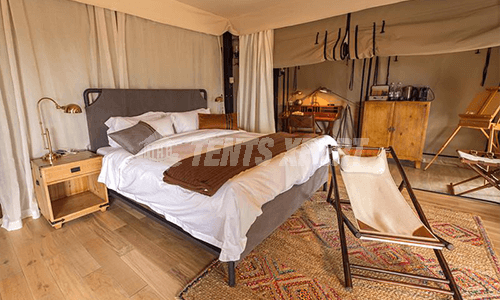 One of the pleasures of glamping is the experience of preparing and enjoying food with your partner, family or friends, buying some portable cooking tools, and enjoying the fun of making food in nature.
TIPS
Custom-made service. Customize your design.
45-60 days is tent-making time.
Generally, ocean shipping time is 30-45 days.
The canvas glamping tents for sale are supplied in kit form and can be erected onsite by a handyman as we will supply installation instructions.