Military Tent Size
Standard Size (side-height: 1.5m):
3-meter series: 3m*2m / 3m*4m
4-meter series: 4.5m*5m / 4.5m*7..5m / 4.5m*10m
5-meter series: 5m*4m / 5m*6m / 5m*8m
Special Size (side-height: 1.8m, it can set bunk bed):
5-meter series: 5m*4m / 5m*6m / 5m*8m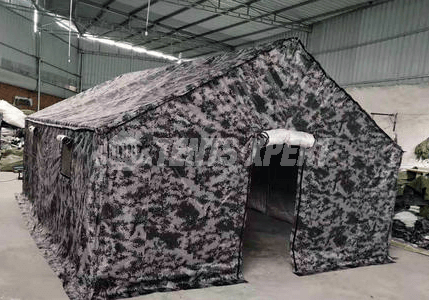 Features:
It can withstand 8 levels of wind or load 6 cm thick snow;
Moisture-proof
Dust-proof
Waterproof
Ventilation
Anti-mosquito
The military tent uses steel as the support frame, and the structure is simple. It is easy to assemble and disassemble. Generally, 4 people can set up or disassemble the tent in about 25 minutes.
Military tents use canvas and Oxford cloth as a whole. The top and wall fabrics are thick cotton canvas with thick felt in the middle. Screen windows are left around the walls, which can not only ensure ventilation in the tent, but also prevent mosquitoes from entering, and observe the situation outside the tent.
The military tent for sale is a kind of outdoor tent, usually used as the temporary shelter for short-term residence during field trips, camping, exploration, construction, disaster relief, and flood prevention.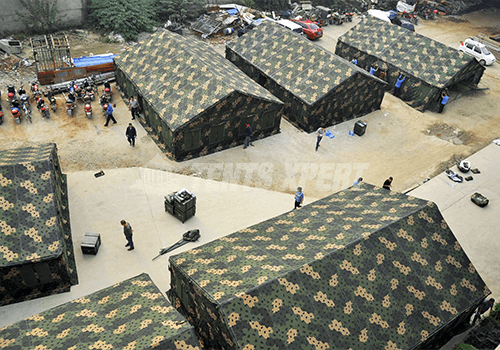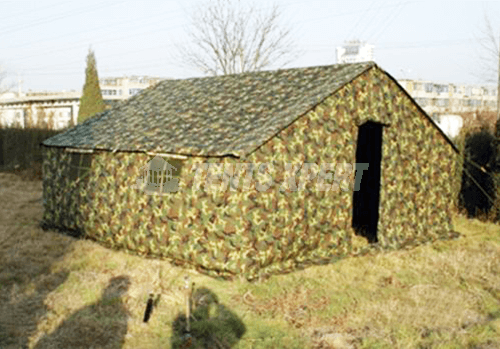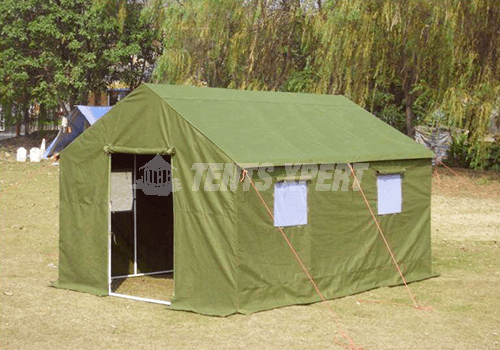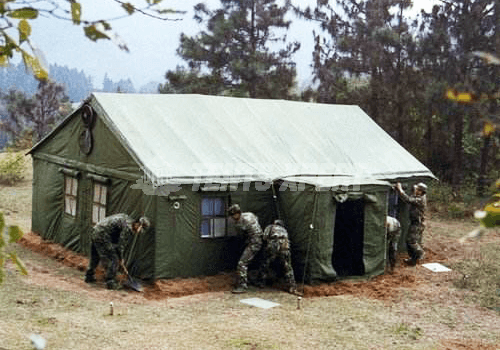 Notes when setting up military tents
Observe the terrain before construction, it is best to set up in an open and flat place;
In areas where there is too much rainwater, a drainage ditch should be dug around the tent to ensure that the tent interior is dry.
Maintenance tips for military tents
After use, dry the tarpaulin and fold it. If you don't have time to dry, keep the tent in a dry and ventilated place to prevent staining and mildew.
In areas with the rainy season, dry the tarpaulin regularly to prevent the breeding of bacteria and protect the tent's rainproof coating from damage.