The geodesic dome tent is a kind of glamping tent that is full of both modern technical and romantic. Its unique transparent sunroof allows the customers who live inside to experience the beauty under the stars and the infinite imagination brought by the vast universe.
The series of geodesic dome tents are built according to the basic trigonometry principle, and the frame is firm and reliable, which can bring customers a safe and comfortable stay. The geodesic dome tent is made up of a high-strength and galvanized steel tube frame, and the outer layer of the frame is wrapped in PVC canvas or all of it is decorated with glass (this style is the glass dome tent).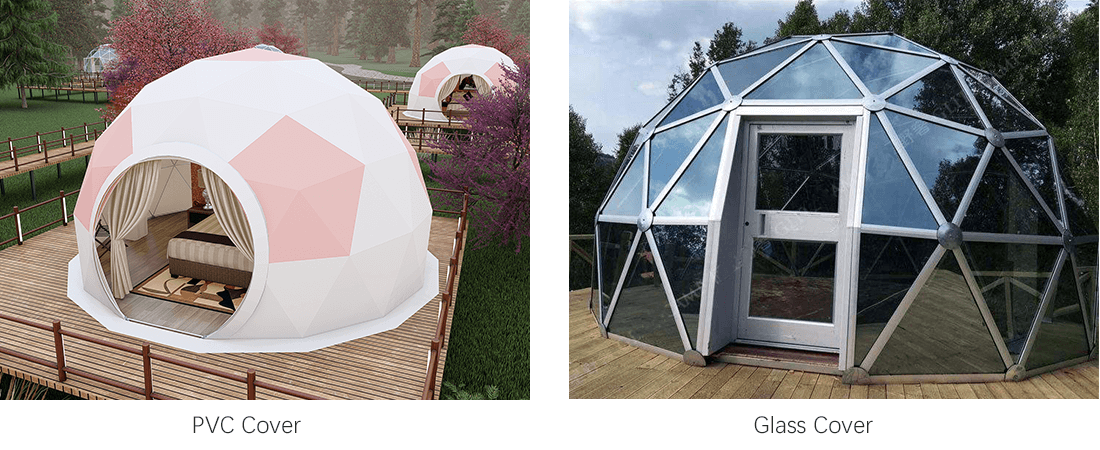 TENTSXPERT, one dome tent manufacturer, can customize the exterior style of the dome glamping tent according to the customer's requirements, generally PVC full cover, semi-transparent cover, and fully transparent cover. The available colors for PVC canvas are white, blue, khaki and black.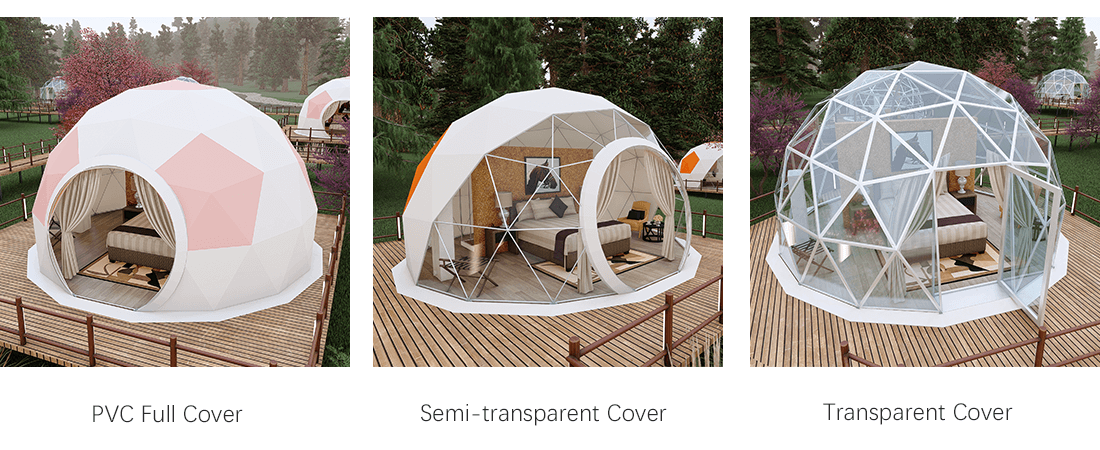 We can make small dome tents or large dome tents of different sizes, such as diameter is 6m, 8m, 10m, 12m, 14m, 16m, 18m, 20m. The half sphere tents of different sizes have different layouts of indoor furniture. Larger indoor spaces will accommodate more people to stay with. In addition, we will also design different door styles according to the size of the tent. It is usually a zippered PVC canvas door or a single glass door.


The interior in the luxury dome tent can be equipped with upholstered beds, writing desks, wardrobes and hangers, coffee tables, chairs and simple sofas, bedside tables, bedside lamps, floor lamps, full-length mirrors, luggage racks, and other high-end furniture. The rooms have high-quality laminate flooring. The dome tent can also be equipped with a bathroom, and the bathroom is equipped with a high-end toilet, a dressing table (with a basin, a vanity mirror), a bathtub, a separate shower with a showerhead, a shower curtain and a clothesline. The floor and wall are decorated with luxurious building materials in the bathroom to make the color in the bathroom more elegant and soft.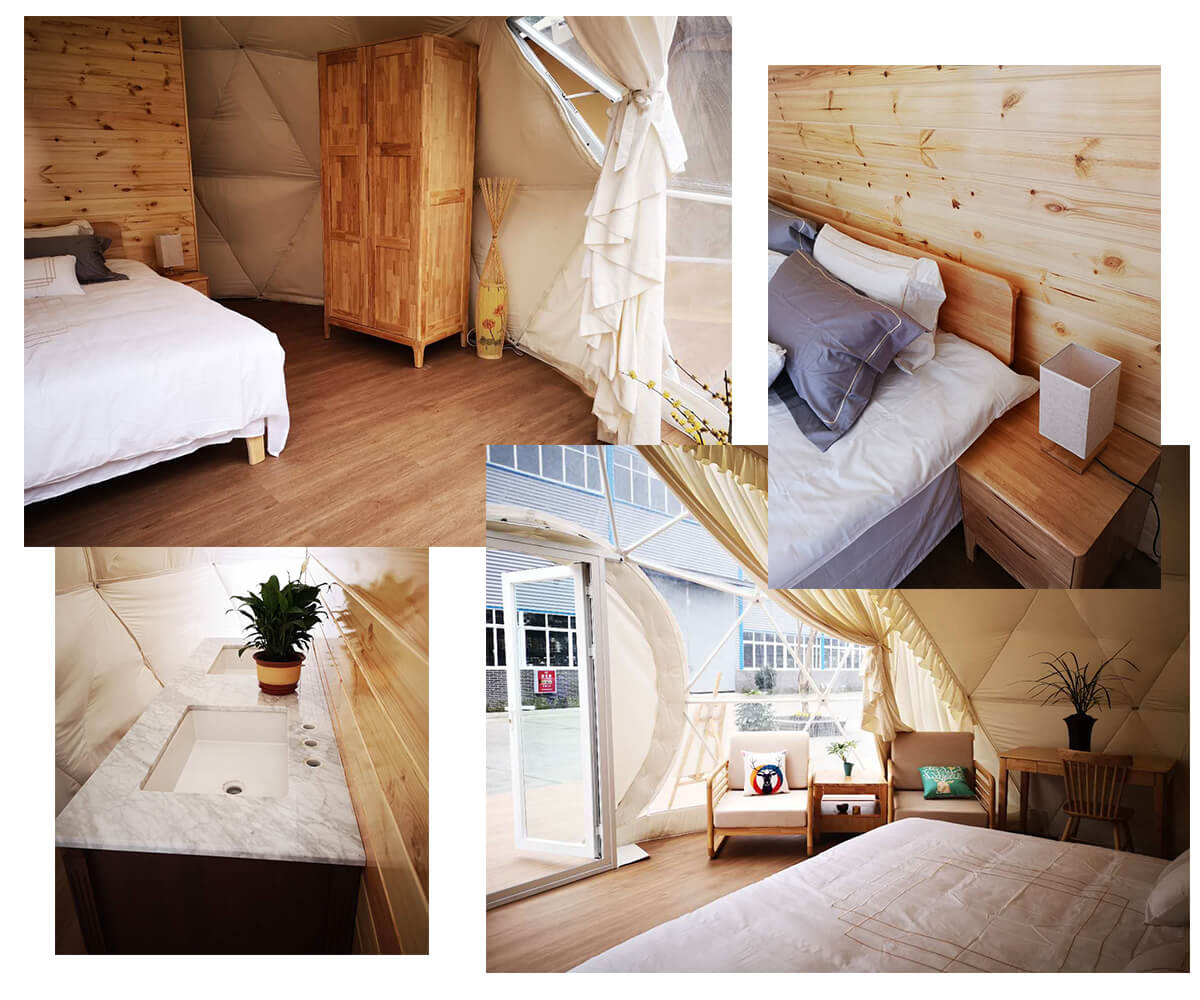 The Geodesic Dome Tent Roof & Wall Cloth Material
Frame

Structure

Steel tube

PVDF

membrane

100% waterproof

Steel tube surface finish: Galvanized

super self-cleaning

White PVC

Roof Cover

850g/m2

super weather-resistant

Clear PVC

Roof Cover

950g/m2

flame retardant (Germany DIN4102 B1, M2 standard)

Production Cycle

45-60 Days

shading semi-transparent

Service

Life

8-10 years

anti-mosquito

Sidewall

Options

Tempered hollow glass

anti-mildew

Sandwich panel

anti-corrasion

Canvas for PVDF membrane

various color are available
**** Extra upgrade options: Inner lining & curtain, flooring system(water floor heating/electric), air-condition, shower system, sewage system.
**** Custom-made Service. As one luxury glamping tent manufacturer, we can meet the customization requirements of our customers.